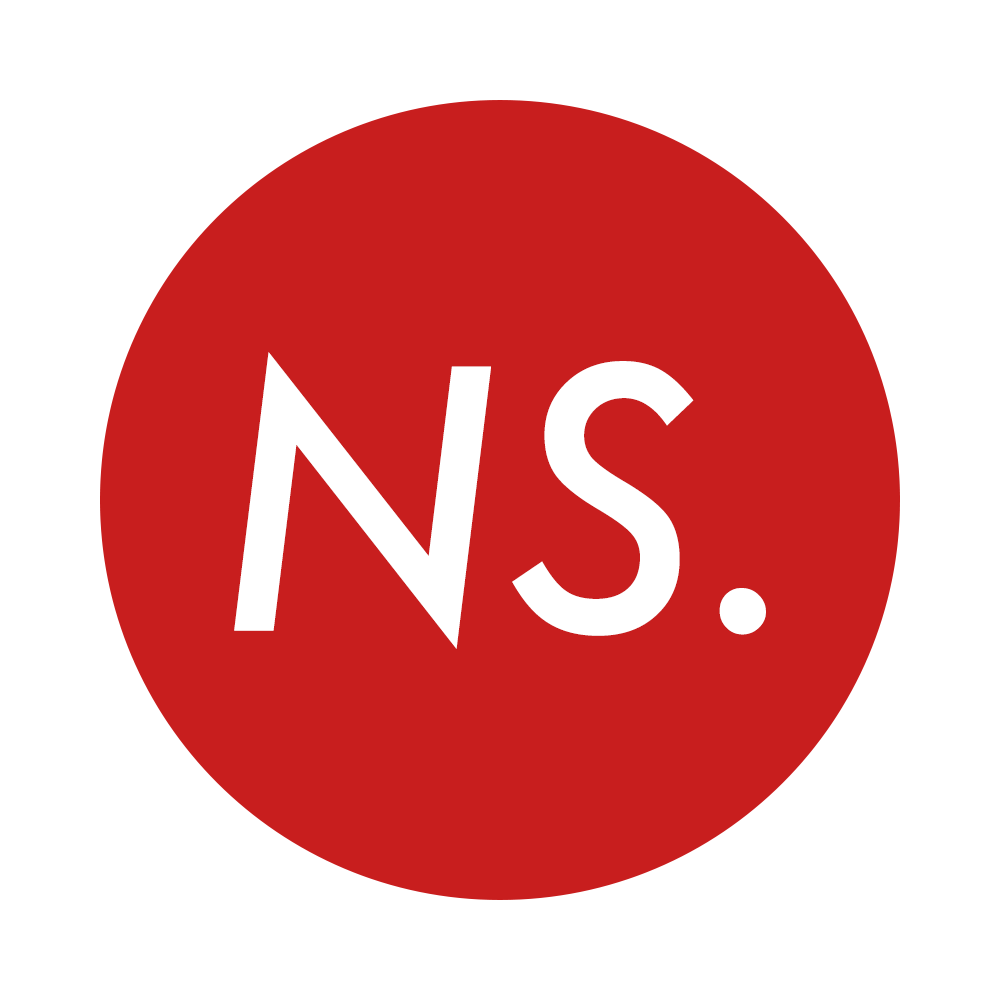 Bad New Times—the future of New Socialist.
"Don't start from the good old things but the bad new ones."—Bertolt Brecht
*
"Unless the Left can come to terms with those New Times, it must remain on the sidelines. But coming to terms with New Times means first understanding what New Times are, what they mean."—Marxism Today
---
Labour's heavy defeat in the 2019 election has settled the Westminster question until 2024. Similarly, the end of the Labour leadership contest, at least for a time, will settle certain questions about the Party—though the question of its purposes and the balance of forces within it may simply shift on to a less visible terrain. This means there is both a need and an opportunity to disentangle ourselves from day-to-day politiciking and attempt to develop wider and deeper perspectives, make new connections, and take nothing for granted—including the usefulness of the Labour Party—in terms of what is required for socialist transformation and what this transformation involves.
In order to be able to contribute to these conversations, and to intervene more strategically and coherently, we have decided to alter the way we publish. From early May onwards, we will be producing bimonthly editions, with broad themes.
The first of these editions will have the theme Bad New Times, and will be published in early May, with a launch event to mark the occasion. We are interested in pitches addressing the current situation, the structures underlying it, the relationships that determine it, and the strategic and tactical opportunities for socialists and the wider left. Some questions to consider:
What is Johnsonianism?
What happened in December 2019? Why? How?
What does the Labour leadership contest and result reveal about the Party, its balance of forces, its limits, and its usefulness (or otherwise)?
What are the openings for socialist intervention outside of the Labour Party?
What are the wider analyses of British society that are necessary to situate political analysis?
How does the situation in Britain fit into a global context, and what lessons can be learnt from struggles, successes and failures abroad?
What happens now to radical sites of struggle such as decarbonisation, anti-borders activism, etc.?
What are the forces and contradictions that make socialism a possible project?
How can we respond in radical, collective, prefigurative ways to present conditions?
How will we survive the next few years—materially and emotionally?
In edition to the themed section, the editions will also include:
A Books section, aiming to further socialist discussion and nurture socialist culture. This will feature extracts, interviews, and reviews.
A new, more accessible and wider culture section, bringing people's everyday cultural experiences together with wider socialist themes. We also hope to be featuring regular columns and columnists on these themes, as well as interviews.
Ongoing series, including Political Ecologies, Beyond the Manifesto(s), Economics, and a new Feminisms series that will provide a space for inclusive, left wing feminist interventions (no transphobic/'gender critical', liberal, or any other White Feminism please!).
A regular column on organising in the workplace and beyond.
Interviews, articles, and translations from international left publications with similar commitments, priorities and values to ours, so that we can learn from them and build solidarity across borders.
Outside the editions, we will be continuing with our monthly Activists' Inquiry. We will also still be publishing responses to events in Britain and beyond, particularly with a view to disseminating useful information around how our readers can act in solidarity with global struggles. These will be accepted and published on a rolling basis.
We will produce a series of guides on how to navigate the Labour Party bureaucracy and systems, with the hope of making Labour left activism more accessible. For an example of this sort of thing, see our recent draft model motion in support of trans comrades.
How to Pitch.
Please send pitches to the relevant address (see below). We pay all our writers.
Bad New Times: [email protected]
Responses: [email protected]
Political Ecologies: [email protected]
Beyond the Manifesto(s): [email protected]
Feminisms: [email protected]
Books: [email protected]
Culture: [email protected]
Please support our work
We Are Once Again Asking For Your Financial Support.
New Socialist is entirely independent. We only publish what we want to publish, and we are not beholden to any funders or backers, including the institutions of the labour movement. We do not and never will accept advertising, and we are funded entirely by our subscribers. You can support our work via. Patreon or Donorbox.
We are unique on the British left in providing a space for in-depth, radical analysis from below. Because we are independent, we are able take firm lines on the most important issues facing the left today, such as: borders and migration (1; 2, 3), the problem of left antisemitism and the importance of solidarity with Palestinians; trans liberation (1, 2, 3); green colonialism, the Green New Deal and the rise of eco-fascism; and the importance of economic democracy and political education. We will never compromise on these positions.
We value our writers' perspectives and voices, and do not force them to conform to hard word limits or tabloid-style editing. We give writers space to engage with topics they care about in the ways they want to. Whether it's a dispatch from the real Islington or the Chilean spring; whether our writers are analysing the limits of social democratic approachs to tax justice, exposing the violence of 'civility' discourse, or unfolding the cultural politics of the Manic Street Preachers—we provide a space for critical and radical work that would not appear anywhere else.
We are committed to working with and developing new, emerging, or unheard voices, and many of our former writers have gone on to work for bigger and better-funded publications, and to develop media or journalistic careers. Our readership encompasses the young grassroots left through to established theorists and academics and senior Labour politicans. The work we publish has already had political impacts, and we are really proud of what we have achieved as a volunteer-run labour of love. We know we could achieve so much more.
At present, it is proving extremely difficult to sustain New Socialist on the basis of the unpaid work of our editors. Our General Editor, Tom Gann, receives £150 a month for administration and organisation. We keep overheads down—no office, no print edition, no advertising beyond word-of-mouth—and all of our commissioning and editing work is unpaid. We are seeking more subscribers in order to make New Socialist sustainable and allow us to flourish. A vibrant and diverse left media ecology is crucial to socialist transformation, and like all socialist culture, it's something we have to build ourselves.
Our first aim is to reach £1,500 a month (or about 300 subscribers). At this point, we would still be limited, but would be broadly sustainable. We could pay £250 a month to two editors for their work, which whilst it would not cover all the work our editors do, would make a significant difference. This would also resource us to cover two or three regular columns.
At £2,000 a month (or about 400 subscribers), we could pay more for pieces in the editions and commission more work, including more regular columns. We could also pay a little more for editing, as well pay for the editing and promotion of our Activists' Inquiry. This would give our editors more time to develop less experienced writers and draw out more of the intellectual potential of our movement, as well as giving us the space to seek responses to and analysis of a wider range of issues. At this point, we believe New Socialist would begin to flourish and have wider positive effects. However, a certain amount of editorial and organisational work would still be unpaid, and we would still be paying our writers less than we would like to.
At £2,500 a month (or about 500 subscribers—fewer than 1 in 20 of our Twitter followers), we could commission more, further improve the rate we pay writers, and work towards more of our editors' work being paid.
At £3,000 a month (or about 600 subscribers), we believe we would be at the point of being much more effective. We could be paying for all editing and administrative work, meaning that we could devote ourselves more fully to the publication. We could also commission more, and pay writers more.
At £4,000 a month (or about 800 subscribers), we could develop programmes of political education and establish New Socialist Clubs as hubs of political discussion and activity. We could also seriously consider producing a print publication.
We have 13,000 Twitter followers; the work we publish is widely-read and shared. These goals are ambitious but not unachievable. It wouldn't take much for New Socialist to be able to survive and flourish. Please, if you can, consider helping us make this happen. You can support our work & help build socialist culture via. Patreon or Donorbox.
We're really fucking good, and we really need the money.
---
author