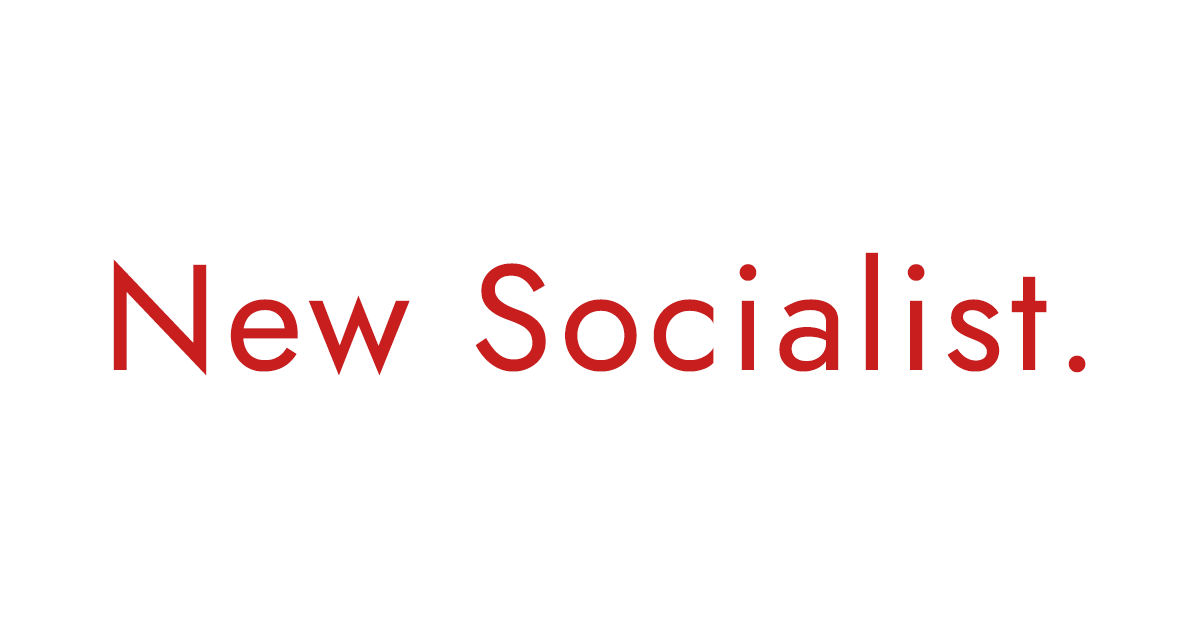 Interview with Momentum NCG candidates: Yorkshire, North East, Cumbria, Scotland and International
{ Momentum NCG 2020 }

The Editors / June 22, 2020
---
The sixth of our interviews with Momentum NCG candidates from the two main slates. Today: Yorkshire, North East, Cumbria, Scotland and International.

7068 words / 28 min read
---
With the left still reeling from defeat in the 2019 general election and the leadership campaign which followed, the elections to the Momentum National Coordinating Group (NCG) represent a major opportunity for a critical appraisal of the last five years – and what the left does next.
Unfortunately, the level of discussion within internal elections has generally been quite low - and this one is no exception. On 31st May, therefore, New Socialist reached out to the two main national slates (Momentum Renewal and Forward Momentum) with a series of questions for candidates in each region. We've tried to tease out differences between the slates and pin them down on some of the difficult questions – we'll leave it to you to determine how well they've stepped up.
We asked for named responses from candidates, but in some cases answers were submitted on behalf of the whole section, or generically across the entire slate. As well as the answers below, we'd encourage you to look at slates' responses in other sections, and candidates' responses to the pledges put together by the Labour Campaign for Trans Rights and the Labour Campaign for Free Movement. New Socialist would also note that it's not enough to sign pledges and then equivocate over supporting them – you either support them or you don't. In some of the answers we received to our questions, particularly over the tenth LCTR pledge ('Support the expulsion from the Labour Party of those who express bigoted, transphobic views'), we're concerned by hints that candidates might be willing to row back. New Socialist believes that it's necessary to be able to draw lines, and that worries about the possibility of unfair expulsions can be a handy cover for people who'd oppose expulsions in any circumstances. We would also like to reiterate our support for the ninth pledge, which demands organising and fighting 'against transphobic organisations such as Woman's Place UK, LGB Alliance and other trans-exclusionist hate groups.' The transphobia of these groups is well documented and a demand to oppose them is merely a demand to be consistent in our opposition to bigotry and exclusion and to make good on the provisions in the Labour rulebook that 'No member of the Party shall engage in conduct which… might reasonably be seen to demonstrate hostility or prejudice based on… gender reassignment or identity'.
We've decided to interview the two main slates because we think that they're the ones that most need to be interrogated – in most regions, it would be impossible to use all your votes without voting for a candidate from one of these two slates. However, we recognise that there are independents running in these elections too, and we want to give them a right to reply. We invite independents to submit responses of no more than 1000 words to [email protected], outlining their responses to the questions we've raised and highlighting the differences between themselves and the interviews that we've published.
More information about the NCG elections, which close on Tuesday 30th June, can be found here. The full list of candidates is here – Momentum's regions, which leave a lot to be desired, are based on European parliamentary constituencies (unless you're in Cumbria). You can search for yours here.
Our publishing schedule for these interviews is as follows:
Wednesday 17th: London
Thursday 18th: Midlands and East
Friday 19th: North West and Wales
Saturday 20th: Public Office Holders
Sunday 21st: South East and South West
Monday 22nd: Yorkshire, North East, Cumbria, Scotland and International
NS
Can you introduce yourselves? Who are the members of your slate?
Momentum Renewal
All candidates (MR): We are a group of activists from across the country who want to renew Momentum by uniting the left to win the battle for socialism in our party. Our campaign is backing candidates from Matt Brown, the pioneer of the Preston Model, LGBTQ+ activist Chardine Taylor Stone to the left-backed candidate for Deputy Leadership in Scotland, Matt Kerr and Labour's NEC member Huda Elmi.
We understand how disheartening the last six months have been. First the general election, then the leadership and NEC by-elections. For the Labour-left to stay relevant, we need to remember what we're for: our priority is building the local institutions that create vibrant socialist cultures and ensure the voting in of socialist MPs. The candidates we are backing have ensured socialist victories at local, regional and national levels. That is the kind of experience that Momentum needs to unite the left and build for the future.
(Editors' note: The Momentum Renewal candidates in this section are Matt Kerr, Dave Aldwinkle, Leeann Clarkson, and Aneesa Akbar)
Forward Momentum
Callum Bell (FM): Until recently, I worked within Labour's Community Organising Unit, organising parents to oppose academies and football supporters to oppose Mike Ashley. In the wake of the COVID-19 crisis, I've returned to frontline healthcare as a psychiatric nurse, where I've seen first-hand the suffering this Government causes.
Gaya Sriskanthan (FM): I'm a climate justice activist and develop solar energy cooperatives for my job. I led the Green New Deal campaign for Labour International CLP and served as my CLP's delegate in the 2019 Conference. I was born in Bedford but now live in New York and am the Co-chair of the Labour NY branch and the former BAME Officer for my CLP. I'm also a member of the Democratic Socialists of America
Rory MacLean (FM): I'm training to be a paramedic in Glasgow. I am also a proud member of UNISON, where in my role as a shop steward I've defended workers against vindictive bosses. Outside of that I'm active with Living Rent, Scotland's Tenants' Union, pushing back against the landlord class.
Liz Smith (FM): I'm a retired teacher from a pit village in Northumberland, where my dad was a miner and NUM official. I've served as my Labour branch's Secretary and I'm proud to have campaigned to elect Jamie Driscoll as North of Tyne Mayor. I currently serve on the NCG, and I've seen for myself how Momentum's top-down, out of touch methods have led to a drop in membership.
NS
How did your slate come about? What were the processes that got you on?
Forward Momentum
Rory (FM): Forward Momentum said no to backroom deals, rejecting the top-down politics and stitch-ups that have characterised Momentum. We all ran in democratic, open primaries and we're proud to have been chosen by grassroots Momentum members from across our 'region'. I hadn't even planned on running until each person I approached to do it said I should instead!
Callum (FM): There's so much untapped talent and energy in our movement, and we need to empower members to organise effectively. Real democracy and powerful organising go hand in hand.
Gaya (FM): As a grassroots campaigner, I would never have been tapped on the shoulder to run by anyone close to the existing leadership. I was asked to run by my fellow CLP members and was excited to be part of a campaign that was practising what they preached. The Forward Momentum campaign and primary process has been empowering and I've seen how it has reengaged demoralised members who were on the brink of leaving.
Liz (FM): I was elected onto the NCG last time as the only independent candidate. This time I identified with Forward Momentum and found engaging in the democratic process renewed my energies after the GE. My local Momentum group is fully behind this decision.
Momentum Renewal
All candidates (MR): We reflected upon the failure of the NEC by-election in April and understood that the most important political priority needed to be the sustaining of the fragile coalition that constituted the Labour Left over the Corbyn era. We therefore made it our priority that any candidates we choose to support must reflect the political diversity of the coalition of support that we've received and not be dominated by a particular point of view. Another imperative is that the slate, while respecting the need for breadth, must share a basic vision for the future of Momentum in order to be coherent and accountable for delivering on our full list of pledges. Furthermore, it's extremely important to ensure the desired balance and diversity on a slate in terms of politics, skills, geography, age, background and BAME representation.
As a result, Momentum Renewal's key decisions were taken by a Strategy Panel with a remit to reach out to people across the Labour Left to try and reach the greatest possible degree of unity and consensus before deciding on candidates or policies. This didn't just mean liaising with established groups or well-known figures, it also meant providing ways for every Momentum member who has an idea about the future of Momentum or who is interested in standing for the NCG to get involved. We certainly don't have all the answers, and utilising all the talent that's out there in our movement will be vital to unlocking our potential in the future.
NS
What has Momentum done right in the last few years?
Momentum Renewal
All candidates (MR): Whilst it is of great importance for NCG candidates to understand Momentum's limitations over the last 5 years, its successes perhaps don't get the praise they deserve. It is easy to forget quite how disoriented and unprepared the left was as it assumed the leadership of the party in 2015. In the context of this, Momentum should be praised for its immense electoral mobilisations, its (until recently) near-perfect record in internal party elections, and its amplification of demands around the Green Industrial Revolution, abolition of detention centres, the shorter working week and others – many of which found their way into the 2017 and 2019 manifestoes.
The enlargement of the SCG – despite the PLP decreasing in size overall since 2015 – has in good part to do with mobilisation organised by Momentum in local selections. This will surely be invaluable over the coming years both in helping regain the leadership for the left as well as emboldening the demands of the extra-parliamentary left.
This was all made possible by Momentum's 40,000+ strong membership. The enormity of this achievement cannot be understated – for a left organisation within The Labour Party to have a membership of this size would have been unimaginable 5 years ago. This success is also arguably Momentum's greatest downfall – the failure to mobilise such a large membership in communities as well as conferences is well understood by Renewal candidates; rectifying this, building on those successes of the Corbyn era, should be of great urgency to any successful NCG candidates.
Forward Momentum
Rory (FM): We beat the coup! If it wasn't for Momentum the right wing plotters would have overthrown Jeremy and crushed the socialist project sooner. It has also provided a space for people from many different parts of the left, and it has brought together a generation of young socialists who are now nationally bound through collective struggle.
Gaya (FM): Momentum did an amazing job campaigning for Corbyn and mobilising during elections. The use of innovative digital mobilising techniques like 'My Campaign Map' massively boosted our canvassing in key marginals.
Liz (FM): Momentum showed huge potential, bringing together disparate sections of the pre-2015 Labour left and lots of new people too! On social media, Momentum has been a welcome relief from the mainstream media.
Callum (FM): Momentum's social media continues to be (mostly) superb and is really effective in engaging supporters and non-supporters.
NS
And where did it go wrong? What or who was to blame?
Forward Momentum
Gaya (FM): Momentum evolved spontaneously for a specific purpose and has been stumbling through a rapidly changing political landscape since. It's strengths are rapid response to specific electoral and leadership campaigns, but it hasn't got the ability to respond to the changing needs of the political moment and its membership. Without the space to reflect and pathways to reform, any organisation will fail to be relevant.
Liz (FM): Momentum gutted its democratic structures. This was a huge mistake. Members felt disenfranchised and couldn't even organise locally due to lack of access to data and support from Momentum nationally. Sadly, many local groups fell apart. Events like the NEC by-elections were, for many, the final straw. Why would you vote for a Momentum slate when you don't have a stake in the organisation? Being a Momentum member has to mean something. Momentum members want a campaigning organisation at grassroots level, not just at election times.
Callum (FM): This top-down and backroom approach disempowers members, is undemocratic and if it was the right of our party doing it we would be in uproar; we've got to hold ourselves to higher standards. It's not helpful blaming one person; the reality is the upper echelons of Momentum have developed an inward looking culture that seems afraid of it's grassroots.
Rory (FM): Momentum in Scotland was never the success we saw down south - Corbyn didn't cut through like he did in England. Momentum developed, as many projects do, as an England centric movement - there have even been Momentum videos praising the SNP, which didn't go down well in Scotland. One of the big mistakes was the failure to continuously employ an organiser in Scotland: we have to win a big chunk of seats here if we want a majority. We need a Momentum rooted in the regions and in Scotland and Wales, with offices and staff based outside of London, and not necessarily in big urban areas like Manchester and Liverpool.
Momentum Renewal
All candidates (MR): Momentum's problems arose at the dawn of its creation. It was an organisation formed without a structure, strategy or clear political orientation and thus became all things to all people. This meant that its entire development was fuelled by short term demands and not a long-term vision. Subsequently, the organisation developed in an overly hierarchical and bureaucratic fashion. No one person was to blame for this happening, these errors occurred due to the conditions surrounding Momentum's birth and initial development. Now the Labour left is no longer preoccupied with the defence of the party leadership there is now time to re-evaluate Momentum's role, its structure and strategy moving forward.
NS
What will be your priorities on the NCG?
Momentum Renewal
All candidates (MR): We have to rebuild and grow the socialist left in the Labour Party and try to re-capture the energy and enthusiasm which defined our movement between 2015 and 2017.
There are 3 areas we will concentrate on delivering to achieve this if we're elected:
Supporting moving offices away from London, improving the support available to local groups and giving Momentum members a meaningful, democratic voice over policy making, strategy and the direction of our campaigns

Bolstering the political education which is available to activists on campaigning, party rules and structures and the trade union movement, so when people join Momentum there is a pathway available to train and support them in making a contribution to our movement.

Strengthening the links between Momentum and the trade union movement. As Lawrence Dunne outlined in his recent article on LabourList, we view the task of building the socialist left within unions as key to our chances of successfully moving on from the Corbyn era and ensuring our politics are relevant to people. Being active in a union, helping to face capitalism down at its source, should be seen as a key aspect of every member's contribution to what we do. Momentum is in an ideal position to help with this through our political education programme and through ensuring we dedicate staff and resources to developing local links with trade unions and the socialist factions within them.
Ultimately, our aim should be to once more inextricably link the struggle in the workplace and the fight to transform wider society.
Forward Momentum
All candidates (FM): We have five key priorities, which all Forward Momentum candidates are committed to: to unite the socialist left and transform the Labour Party; to refound Momentum and put members in charge; to build power in our workplaces and communities; to give more control to local groups, the regions and the nations; and to fight for a just and green response to the Covid crisis.
Gaya (FM): Listening to members. Momentum is nothing without the force of its members and if they don't find the organisation relevant or inspiring it will fail. Forward Momentum's plan is to re-found the organisation through a member-led process. Momentum must serve movements on the ground, not the other way round. Helping members organise to fight on many fronts, including union organising and the response to COVID-19, would be a priority.
Liz (FM): We need transparency. We need to create lines of communication between the members and the governing body. Each local group should know who they contact from the NCG/admin. Each local group should immediately be granted access to member data via their data manager. The officers group should be abolished. Members should have a say in slates for elections such as the NEC.
Callum (FM): We need to rebuild our local groups - which are the building blocks for a successful and vibrant campaigning Momentum, but so many have disbanded over recent years. To do that we firstly need to win back the trust of left activists and we can only do that with full transparency and giving our members a greater say in the direction of Momentum.
Rory (FM): The same priority in all my organising - building socialist power. The best way for Momentum to contribute to this in my opinion comes from increasing the number of socialist councillors. I heard a quote today which went something like "be on the ground and hear the whispers of a problem and solve it before it ever becomes a shout". Unfortunately we have councillors who are impervious to local issues; we need local socialist there instead.
NS
Many people have identified the upcoming the NEC elections as a crucial battle for Momentum, with failure in the last set seen as down to a disunited left slate. What were the reasons for this? How should such a slate be formed? And how do appeals to unity interact with concerns around backing, for example, candidates who are transphobic or who equivocate over condemning antisemitism?
Forward Momentum
Rory (FM): Uniting the left for the upcoming NEC elections is crucial. The left lost, not because we didn't have the numbers, but because we were disunited. It's not surprising: grassroots activists are tired of being told how to vote and not getting a say. You can't have unity imposed from above. We'll make sure Momentum members are given the chance to select candidates for the slate, alongside other left groups.
Liz (FM): CLGA is the structure used to agree slates by the left. What happened earlier this year was a complete breakdown in trust to the extent that more than one slate plus a number of independent candidates ran and split the vote. Until we have a better overarching system we need to work within CLGA and rebuild that trust and unity. Momentum is the largest grouping and should lead the way on this. A new working agreement needs to be reached.
Gaya (FM): Respecting the diversity and identities of our members cannot be sacrificed, and the entire Forward Momentum slate is opposed to prejudice or discrimination against any group, indluding trans people.
Callum (FM): Disunity amongst the left hasn't been helped by the inward looking culture of Momentum. It hasn't built strong relationships with other left groups, but rather assumed it could dominate them because of its size. Members need to help develop candidate guidelines and statements on divisive issues that candidates sign up to, which will hopefully lead to more definitive positions on divisive issues.
Momentum Renewal
All candidates (MR): Our priority is to bring about a united left slate ahead of the NEC elections, whenever that may be. The lack of consensus on a united slate in April cost us the NEC elections and has led to many of the victories won over the course of the last 5 years being undone in a matter of months. We cannot let this happen again. We need to be frank, though: coming to a consensus on nine candidates is far more achievable than on two. We would therefore get round the negotiating table at the CLGA and try and come to a consensus on the kind of reforms in the Party that we are strategically well-placed to win, and subsequently draw up a collective slate that supports those priorities. During negotiations, if we are elected, we will continue to strive for a slate of candidates who embody all of our values as socialists and people who believe in equality. This includes arguing strongly against candidates who fall short of that standard, be it in regards to antisemitism, transphobia or any other form of bigotry. Individuals on that slate should be held to the highest of standards as potential representatives on the ruling body of our Party.
NS
Have you all signed the Labour Campaign for Trans Rights founding statement?
Momentum Renewal
All candidates (MR): The majority of the candidates we are backing have now signed the Labour Campaign for Trans Rights founding statement. We are pleased that there is such a consensus across both slates on this.
Forward Momentum
Callum (FM): Yes, we've all signed the statement. Being a mental health nurse, I've seen the impact that discrmination and bigoted attitutes. Nearly half of all trans people have attempted suicide at least once in their lives and sadly many go on to complete suicide.
Rory (FM): This is an issue that won't go away anytime soon. In Scotland in particular we have Joanna Cherry - no friend to trans people - looking likely to be the next leader of the SNP and first minister of Scotland. Trans rights are human rights. So I support the struggle of trans comrades.
NS
How do you expect to work with other members of the NCG? Will the organisation that's supporting you continue to exist after the NCG elections?
Forward Momentum
Callum (FM): It's essential that we work together with different candidates. I respect a number of Momentum Renewal candidates, but that being said, I'm standing on a platform of democracy and supporting activists to become organisers, and I will fight for that regardless of the makeup of the NCG.
Rory (FM): Forward Momentum is a time-limited campaign. The priority after this election is having an NCG that has good comradely debate but is unified in our outward front. We need unity for the Left and that starts with us.
Momentum Renewal
All candidates (MR): Momentum Renewal is not an organisation, but a new strategic direction for Momentum moving forward. All of our candidates would work with those elected across the NCG to unite the left. Our aim is twofold: to bring about a united left NEC slate and to rebuild in communities up and down the country. We would work with anyone who agreed that both of those things are the priority for the Labour Left moving forward.
NS
Each slate has expressed a commitment to 'socialism' – but what does socialism mean for you?
Momentum Renewal
All candidates (MR): At its core, socialism refers to the democratisation of life itself. A post-capitalist mode of production in which wealth, power and ownership are in the hands of the working class - the social majority of Britain and the world - diametrically opposed to current order. To put it simply, socialism is a movement to abolish the present state of things in pursuit of a fundamental and irreversible shift in the balance of wealth and power in favour of working people and their families.
Forward Momentum
Gaya (FM): Socialism is about sharing power so that society can be run justly in the interests of the many. Political power can only be truly shared if wealth and economic power is collectively and democratically managed. Socialism to me is also about common values of solidarity and redressing wider injustices that lead to racism, sexism, other kinds of discrimination and economic exploitation at home and abroad.
Callum (FM): How I define socialism is based upon my personal experience working as a nurse, as a trade unionist and by those I look up to. Although I am a staunch Newcastle United supporter, I've always had a soft spot for Liverpool FC because of Bill Shankly, who said: 'The socialism I believe in is everyone working for each other, everyone having a share of the rewards… It's the way I see football, the way I see life.'
Liz (FM): Socialism for me is a way of life. It's about creating a society that works for the common good. We build communities which empower their members, we give people control over their lives, we look after each other and in particular we take care of the poor and vulnerable. We work for a society that is fair and just and ensure democracy at all levels, including the economy.
Rory (FM): There is a John Berger book about a country doctor, where someone says 'we don't feel distant from power because it is far away but because the decisions are so detached from us'. That's it for me, socialism is about giving working class people more control; in their workplaces, over their free time and how their society is structured. To have that freedom though we must remove profit as the ultimate aim in the economy and replace it with achieving the common good.
NS
Councillors bring valuable experience to Momentum and the NCG, but many social movements face local councils as their immediate antagonists – see, for example, the struggles over the Latin Village in Haringey. How can this contradiction be resolved?
Forward Momentum
Callum (FM): Councillors bring valuable experience to Momentum and our movement, but there are times where councils have failed to act in the interest of the working class. I find it infuriating when Labour councils act as puppets to central government by labelling cuts "efficiency savings" or simply accepting that things cannot be done differently.
This is even more frustrating when it's a so-called "Momentum council" like in Haringey. How are we ever going to win the debate on austerity, let alone socialism, if Labour councillors carry out decisions that are harming our communities? We need to support our members to become candidates by rolling out future candidate programs. I have experience in running these and it's amazing to see the talent in our membership who traditionally wouldn't see themselves as candidate material.
But it works both ways; if people get the backing of Momentum's membership in becoming a councillor, then they must accept this comes with the highest standards of accountability, not just to Momentum but to working class communities.
Liz (FM): We need to prepare the next generation of accountable socialist councillors. All Labour councillors have a civic duty to represent their local communities and protect the wellbeing of citizens.
Momentum Renewal
All candidates (MR): We have a lot of trust that we need to rebuild with our communities. When we talk about the 2019 general election result, there is a narrative of winning back labour heartlands. It is socialist councillors that have a responsibility to empower labour heartlands and their local authorities.
The buzzwords around labour councils should not just be ways to describe different economic models. They should present opportunities for local people to actively participate in the economic decisions that affect their lives and the future of their city. Injecting our socialist values into a local authority means transforming the stale and sterile managerialist model of local government.
It needs to be acknowledged that the principles of the Corbyn project, which reintroduced dreams of municipal socialism, will end up playing out in hyper localised areas. This means for example, that no workers co-op or community bank would work with a one size fits all approach. A community land trust in London will be very different to one in Liverpool - and that is why it is vital to put residents at the heart of any transformative planning.
If we take the idea 'the worker knows the workplace the best', and embed this ethos within neighbourhoods and communities. Then local people should be supported in becoming active citizens who can change the social landscape of their towns and cities. Rebuilding trust between elected representatives and local people means demonstrating that you have the same aims.
Partnering with private companies that have little knowledge about how an area functions will only result in resident alienation and much needed funds being milked out of the council budgets and used to top up investors piggy banks.
Any notion of reinvigorating an area should be a discussion that is led by local people and is for local people. The role of a socialist councillor is to bring these people together. A group of neighbours will know what is best for their local area better than any developer ever could.
Whilst representative democracy provides individuals with some power, it is the responsibility of those individuals to empower the communities which they represent. The power of our movement cannot be mobilised by any one individual and will not reach the potential that we dream of if those elected individuals do not function to empower the many.
So often, it is Labour Councils that have implemented cuts. It is true that cuts to councils disproportionately affect Labour councils but this does not excuse them from subsequently making further cuts. What is needed now more than ever is an anti-cuts fightback across local government to protect our communities, which is why we support extended and providing extra resources for the Momentum Councillor Network.
NS
What role do you see for 'autonomous' or 'liberation' campaigns within Momentum? How should Momentum relate to groups like Socialists of Colour?
Momentum Renewal
All candidates (MR): In light of the racism in the leaked report and the fact that Keir Starmer is supporting aggressive prosecutions to protesters within the BLM movement, it's an incredibly difficult time for BAME members to be in the Labour Party right now. Within that context, it is really exciting to see so many people, like Socialists of Colour, coming out to self-organise. What we really need to do is funnel this activity into channels inside the Labour Party. We do not need to replicate this in Momentum, and anyone proposing an internal structure of BAME representation within Momentum doesn't understand the nature of how we best use our resources and create these spaces. The principle of self-organisation stands that anyone who wants to organise absolutely should do, but it's important we recognise where these spaces are most needed. BAME socialists need to be organising in the Labour Party because that is where the power is. Because of the work of BAME organisers within Momentum, we now have the opportunity to set up local Ethnic Minority Forums that have clear democratic lines to their CLP. We have the opportunity to elect BAME officers who can represent BAME members on the EC and self-organise their BAME caucuses both inside and outside their CLPs. Through these we can exert our influence on CLPs and Labour Groups as well as the NEC and leadership. As a movement we really need to understand the power of these internal party mechanisms more and use them. And as Momentum we should be educating our membership and having these discussions of how we self-organise within the party with groups such as Socialists of Colour.
Forward Momentum
Gaya (FM): Forward Momentum is committed to supporting the self-organisation of liberation groups, which is critical for a diverse and dynamic movement.
We have pledged to develop a democratically-run Momentum BAME members network to support BAME self-organisation, and we are committed to fostering joined-up self-organisation in BAME, LGBTQ+, Women's and Disability Momentum sections, to formulate a coherent fight against the exploitation of the working class in all its diversity. This also means working with groups such as Socialists of Colour, which do fantastic work. Momentum should look to collaborate and support this work, and not try to dominate.
Rory (FM): Voices and conversations around issues like race mustn't end up siloed; they must run through Momentum and all our organisations. Those doing the important work of self-organisation must have their needs and objectives built into policy and strategy at every level. I would like to see us spend more time advocating for and getting involved in Momentum is the Gypsy, Roma and Traveller (GRT) community, who are coming under increasing attack.
NS
Is there anything that Momentum shouldn't be doing? Is there anything which would be better to be done by other groups on the left?
Forward Momentum
Gaya (FM): Forward Momentum's planned 'refounding process' will allow members to debate this and decide on our priorities collectively. I'd say there are already groups out there doing work on the ground on specific issues - for example trade, community, and tenants' union organising - that we don't want to replicate. Our role should be to collaborate with them and see how our membership would like to amplify and support that work.
Rory (FM): Momentum can't do everything. Momentum should link up the Labour Left to social movements and trade unions. We should be the hub of the left, where we can share ideas and debate the way forward. We want to run at least one, member-led national campaign per year, starting with a campaign for a just and green response to COVID-19. We'll give members the skills, tools and resources to run campaigns in their local area, collaborating with other groups to build working-class power.
Callum (FM): We shouldn't be interfering with trade unions. I saw a quote from another candidate on a different slate who described the need for Momentum to establish a militant left in our trade unions. Let's not forget that the Labour Party is the political arm of the trade union movement - not the other way around - and I say this as an incredibly frustrated UNISON member. We need to focus on giving our members the organising skills needed to take on injustice in our communities.
Liz (FM): Momentum is the largest and richest of the non-trade unions organisations of the Left. Momentum could act as an information hub linking up members and organisations with a common purpose.
Momentum Renewal
All candidates (MR): It's difficult to identify anything which Momentum shouldn't at least be attempting to influence within the socialist left of the Labour Party.
However, one thing we are passionate about is that we don't believe we should be aiming for Momentum to become a mini-political party with bureaucratic structures and procedures which mirror those in place in the party. Our main task is organising, educating and mobilising people to transform the Labour Party and help win wider society to socialist politics, so everything we do has to be checked against those priorities.
NS
What do you think about the area covered by your region? How might it be changed?
Momentum Renewal
Dave Aldwinkle (MR): We should only have to say the name of my region to show what needs to change - Yorkshire, Cumbria, North East, Scotland, and International. We've got everyone from Rotherham to Rio in the same section. Even in the UK as it stands the differences are immense; the political situation in Glasgow doesn't compare with the situation in Leeds, it's an entirely different set of challenges.
Regions should be broken up further, possibly to Yorkshire & Humber, the North, and Scotland. Each region can then have dedicated and skilled organisers that understand their patch - much the same way in the union movement an organiser gets to know their region, with its own demands and opportunities, we should appreciate this. From this we can develop region plans to better support local groups to be more effective in their communities, supporting them with time and material resources. Groups at the minute aren't connected, and through regional strategies and development plans we can address this to broaden the movement and develop working class leaders.
Forward Momentum
Rory (FM): We jokingly call this the 'mega region' and it is ridiculous how it is structured - although it does contain International, so I am looking forward to visiting our new constituencies like Cuba and Bolivia when we win!
Our commitment to democracy has demonstrated that we're serious about making the NCG more accountable to members in their region. We want to support the growth of new regional networks to coordinate activity between local groups. We'll redraw the regional groupings to better reflect the geographic, cultural and political particularities of the UK's regions.
We will also work hard to create ways to represent the diverse sub-regions of our grouping better, and are already working closely with activists from Yorkshire, Humber and other towns and cities across Scotland and the Northeast as part of the campaign. As far as we know there were no formal mechanisms or requirements for NCG reps to consult with members on the ground and we'd like to introduce this kind of accountability.
Callum (FM): It's pissing ridiculous. We have to balance supporting where we have a density of members, whilst supporting areas with fewer members to organise and grow, which are often in Labour heartlands that we have lost. We're in a vicious circle and we need to start doing things differently to break it.
NS
How should Momentum organise differently in Scotland and Northern Ireland? What should be the role of the International section?
Forward Momentum
Rory (FM): For a long time the relationship between Campaign for Socialism and Momentum has made Scotland feel like an afterthought. We need access to our own data and funds so we can win the coming list selections for Holyrood and create an organisation that can defend the left-wing leadership of Scottish Labour. I am in favour of refounding Momentum in Scotland, and I will have an article coming out soon talking about this.
We need to ensure Momentum's constitution, funding and function enables coordination, not centralisation. The particular needs and strategic objectives of Momentum in Scotland will be determined by members and sister organisations here rather than dictated by Momentum in England.
Gaya (FM): We need to build transnational solidarity to deal with some of the serious problems facing communities. Building a worker-led Green New Deal that takes on the climate crisis cannot be done in the UK alone. Momentum should help local union and climate activists make these connections and collaborate with aligned movements abroad. Our members of Labour International CLP work actively with left groups and unions where they live all around the world. For example, our members in the US have been organising exchanges between the nurses unions in the US and the UK to fight privatised health care.
NS
Everyone seems to agree that more power should be given to local groups. What are some successful groups in your region?
Momentum Renewal
Dave (MR): Naturally I'm biased towards my own Momentum group in Leeds! I think we really demonstrated our strength during the 2019 General Election, where we trained and mobilised hundreds of activists to campaign in marginal seats across Yorkshire. We were holding practical education sessions multiple times a week on campaigning techniques, party policy, and on specific marginals like Pudsey and Morley & Outwood. We all know the result and have discussed it to death, but I think the work on the ground by the dedicated activists, many campaigning for the first time, was inspiring to see.
I also admire some of the work that Bradford Momentum have done with 'Bradford Transformed' and Wakefield Momentum, who have developed good links with strong local trade union movement, attending events like 'Banners Held High', a trade union festival held in the city every May.
Local groups need much more power and autonomy. They should get access to their membership data as we would in our CLP's. During phone banking for RLB in Leeds we spoke with members who hadn't had the opportunity to get involved yet, but after a conversation on the phone have become active in the Party locally. Engaging with our membership is such a basic function of an effective group, but we can't do that normally. We should review our membership to see what skills our membership has, and build on what strengths exist locally and expand our active membership core that too often gets focused around cliques and friendship groups. From this, we can even look at developing a street captain model, developing local leaders.
We should also look at the finance model that ACORN use nationally, with the national organisation providing structured financial support to local groups. It is capped and organised to ensure that it is used for campaigning. Local groups also have an informal relationship with organisers and their regional NCG members - this should be changed immediately, and the NCG should coordinate regional plans with groups to ensure that they have the support needed to change their Party and communities.
Forward Momentum
Liz (FM): There are fantastic local Momentum groups, including Bradford and North Tyneside Momentum, who have remained active and campaigned hard for local and national causes.
Callum (FM): Successful groups in the North-east, like Talk Socialism - which engages in political education - have managed to create a community of people willing to self-organise. The key is that it offers something to people: our lives are increasingly busier and it's arrogant to assume that people are going to continuously turn up to boring meetings that don't achieve anything. Political meetings need to be relational, entertaining and have an offer to people. How to run successful groups needs to be part of our political education in Momentum.
Gaya (FM): Labour International CLP has made some incredible contributions to the Labour left. The Open Selection campaign leading up to the 2018 Conference was largely led by our members. Many of us are very active with left groups in the countries we live in. I organise heavily with the Democratic Socialists of America, including joint political education events and campaigning. Many of their members election phone banked for Momentum from the US coordinated by my branch and our members here campaigned for Bernie Sanders think it's important for Momentum to have relationships across borders so that we can learn from each and work together!