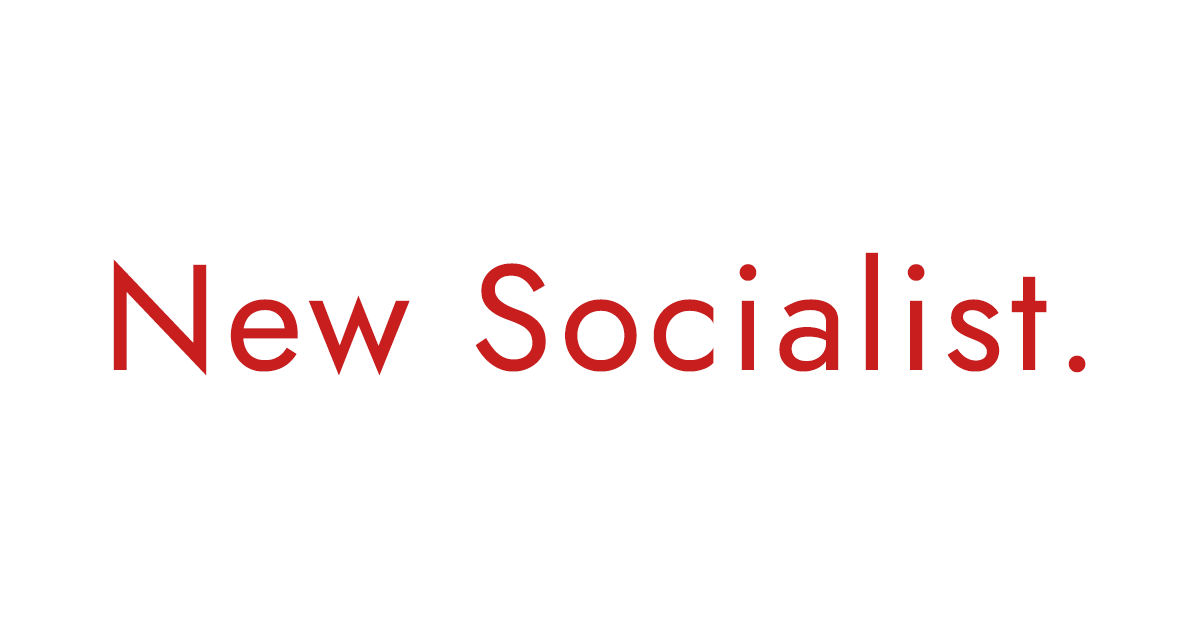 Interview with Momentum NCG candidates: London
{ Momentum NCG 2020 }

The Editors / June 17, 2020
---
The first of our interviews with Momentum NCG candidates from the two main slates. Today: London.

7440 words / 29 min read



---
With the left still reeling from defeat in the 2019 general election and the leadership campaign which followed, the elections to the Momentum National Coordinating Group (NCG) represent a major opportunity for a critical appraisal of the last five years – and what the left does next.
Unfortunately, the level of discussion within internal elections has generally been quite low - and this one is no exception. On 31st May, therefore, New Socialist reached out to the two main national slates (Momentum Renewal and Forward Momentum) with a series of questions for candidates in each region. We've tried to tease out differences between the slates and pin them down on some of the difficult questions – we'll leave it to you to determine how well they've stepped up.
We asked for named responses from candidates, but in some cases answers were submitted on behalf of the whole section, or generically across the entire slate. As well as the answers below, we'd encourage you to look at slates' responses in other sections, and candidates' responses to the pledges put together by the Labour Campaign for Trans Rights and the Labour Campaign for Free Movement. New Socialist would also note that it's not enough to sign pledges and then equivocate over supporting them – you either support them or you don't. In some of the answers we received to our questions, particularly over the tenth LCTR pledge ('Support the expulsion from the Labour Party of those who express bigoted, transphobic views'), we're concerned by hints that candidates might be willing to row back. New Socialist believes that it's necessary to be able to draw lines, and that worries about the possibility of unfair expulsions can be a handy cover for people who'd oppose expulsions in any circumstances.We would also like to reiterate our support for the ninth pledge, which demands organising and fighting 'against transphobic organisations such as Woman's Place UK, LGB Alliance and other trans-exclusionist hate groups.' The transphobia of these groups is well documented and a demand to oppose them is merely a demand to be consistent in our opposition to bigotry and exclusion and to make good on the provisions in the Labour rulebook that 'No member of the Party shall engage in conduct which… might reasonably be seen to demonstrate hostility or prejudice based on… gender reassignment or identity'.
We've decided to interview the two main slates because we think that they're the ones that most need to be interrogated – in most regions, it would be impossible to use all your votes without voting for a candidate from one of these two slates. However, we recognise that there are independents running in these elections too, and we want to give them a right to reply. We invite independents to submit responses of no more than 1000 words to [email protected], outlining their responses to the questions we've raised and highlighting the differences between themselves and the interviews that we've published.
More information about the NCG elections, which close on Tuesday 30th June, can be found here. The full list of candidates is here – Momentum's regions, which leave a lot to be desired, are based on European parliamentary constituencies (unless you're in Cumbria). You can search for yours here.
Although questions were sent out to the slates at the same time, we received both responses from the London region significantly before the others, and so that's the first section which we're sharing. Our publishing schedule for these interviews is therefore as follows:
Wednesday 17th: London
Thursday 18th: Midlands and East
Friday 19th: North West and Wales
Saturday 20th: Public Office Holders
Sunday 21st: South East and South West
Monday 22nd: Yorkshire, North East, Cumbria, Scotland and International
NS
Can you introduce yourselves? Who are the members of your slate?
Forward Momentum
Sonali Bhattacharyya (FM): I'm a writer, parent and activist from Leicester, now living in Northeast London. I'm part of Waltham Forest Momentum's Coordinating Group. Locally we've campaigned against the Hostile Environment, the academisation of schools and hospital cuts, and helped push socialist policies within our CLP. I'm also a BAME officer for my Labour Party branch. I've helped establish a mutual aid network in my ward in response to Covid-19.
Deborah Hermanns (FM): I helped found The World Transformed, and have a background organising against cuts in universities. I helped found Forward Momentum, because I know from experience that many Momentum members have felt ignored in what is supposed to be their organisation.
Ana Oppenheim (FM): I'm a Labour activist, migrants' rights campaigner, and co-founder of the Labour Campaign for Free Movement. I moved to London from Poland in 2012, at the height of austerity and just before the rise of UKIP. I learned my politics through grassroots movements: organising demonstrations for free education, supporting strikes, leading delegations to Yarl's Wood and campaigning against gentrification.
Mick Moore (FM): I have over 30 years of experience in the labour movement. As a teenage activist I was involved in the campaign to support the miners, the struggle against apartheid and was chair of the predecessor to London Young Labour. From the Wapping dispute, through the campaigns against the BNP and Iraq War, to the recent general election, I have consistently championed socialism. Recently, I was campaign organiser for the brilliant Faiza Shaheen in Chingford & Woodford Green.
Momentum Renewal
Chardine Taylor-Stone (MR): I'm Chardine, I'm an (award-winning) LGBTQ activist as well as a feminist and socialist. I've been involved in various grassroots activism in London for a long time, probably since I was about 17. Think my first major activity was standing in Kettering town centre collecting signatures for the local Stop The War Coalition. I'm glad we can do that online now, but it's still important for any movement to remain visible on the streets. It helps to keep you grounded in the real world and not just social media echo chambers.
(Editors' note: the other candidates in London endorsed by Momentum Renewal are Seema Chandwani, Lewis Baker, and Aghileh Djafari-Marbini)
NS
How did your slate come about? What were the processes that got you on?
Momentum Renewal
Chardine (MR): I can't really say much about the slate processes as these had been sorted out long before I became a candidate. However, having seen that for London there was no Black candidate on either slate, which considering 50% of the UKs Black population lives in London I thought was pretty appalling. Having processes that are transparent is extremely important, but that does not always address other issues such as diversity effectively. There are more white candidates with microphones and megaphones in their pictures then there are Black candidates across the entire NCG list! Some regions there are none at all. Therefore sometimes affirmative action is necessary, it is for that reason, and that reason alone, I chose to stand for London. I'm grateful that Momentum Renewal recognised that so gave me the opportunity and support to stand.
I know brilliant comrades across both slates, so I wish everyone well and hopefully in future we can work together to create a better environment for all.
All candidates (MR): We reflected upon the failure of the NEC by-election in April and understood that the most important political priority needed to be the sustaining of the fragile coalition that constituted the Labour Left over the Corbyn era. We therefore made it our priority that any candidates we choose to support must reflect the political diversity of the coalition of support that we've received and not be dominated by a particular point of view. Another imperative is that the slate, while respecting the need for breadth, must share a basic vision for the future of Momentum in order to be coherent and accountable for delivering on our full list of pledges. Furthermore, it's extremely important to ensure the desired balance and diversity on a slate in terms of politics, skills, geography, age, background and BAME representation.
As a result, Momentum Renewal's key decisions were taken by a Strategy Panel with a remit to reach out to people across the Labour Left to try and reach the greatest possible degree of unity and consensus before deciding on candidates or policies. This didn't just mean liaising with established groups or well-known figures, it also meant providing ways for every Momentum member who has an idea about the future of Momentum or who is interested in standing for the NCG to get involved. We certainly don't have all the answers, and utilising all the talent that's out there in our movement will be vital to unlocking our potential in the future.
Forward Momentum
Deborah (FM): We ran an open primary process in Forward Momentum, which is unprecedented. As a campaign, we didn't want a small group making decisions over who would be on our slate, so we opened it up to the movement, and over 1500 people voted in the primaries.
I think we are not the sorts of people who would normally run for the Momentum NCG, but we passionately believe in the change we are calling for, so we all wanted to see it through to the end.
NS
What has Momentum done right in the last few years?
Forward Momentum
Sonali (FM): Momentum's use of digital tools has changed electoral campaigning in this country. We also found in my local Momentum group that - around campaigning time - loads of new activists got involved and wanted to engage in politics.
Ana (FM): Momentum has made some great viral videos with simple messages that have reached people who often don't engage in politics. The World Transformed, coming out of Momentum, has been an amazing initiative, and is one of the most exciting institutions on the Left. Many local Momentum groups have disbanded, but there are some - Manchester, but also my local group in Hackney and others – that have done pretty inspiring work in their communities.
Deborah (FM): Until recently, Momentum has been very successful in internal Labour Party elections, including for the NEC. It continues to be the biggest organisation of the Labour Left – and that is why it remains so important.
Momentum Renewal
Chardine (MR): Momentum has brought socialism back to the Labour Party and into the mainstream again, galvanized thousands of people to take part, created a culture within the party where the Left has a voice. Being a politics history nerd, it can seem like after the devastation of the last election and a change in leadership the Left is being side-lined again as we were in the 1990s. However we are in a different time, culture and the economy are in a very different place so I don't think there is a danger of returning to the wilderness years the Left had under Blair. I think it's important to look at things as part of a longer trajectory. We're just starting to really push back against 40 years of neoliberalism and how it is has taken hold of the Labour Party. So Momentum has played a large part in ensuring the foundations are strong so that we can continue to build and move forward.
This is really only the beginning.
NS
And where did it go wrong? What or who was to blame?
Momentum Renewal
Chardine (MR): A tough question, I've been in so many movements on the left other the years someone somewhere will always find a reason to "blame" someone else for something. Sometimes there is truth in those parodies! I don't think it's productive to talk about "who" but why. There are many factors which, again, if you observe objectively will probably give you a more accurate answer. Transparency and democracy are key issues that many have expressed anger about. Did Momentum become too much like a JC fan club, which at the time we needed to be because of the attacks against him, rather than seeing itself as a permanent long term fixture in the Labour party thinking 5, 10, 20 years ahead? How are we nurturing new talent for the future to keep this level of 'momentum' going, thinking beyond people's personal ambitions but as a collective and a cause? I'd like to see a report on what went wrong so that lessons can be learned not a continuation of the blame culture that dogs and eventually destroys radical movements.
Forward Momentum
Sonali (FM): Power has been concentrated at the top of Momentum. The mass-membership that comes out in force at elections has been taken for granted the rest of the time. It's as if you can tap up a mass movement at certain points and then let them go again. I don't want to use the phrase 'booty call', but it's like a 'booty call'! There is a disregard for the energy and ideas of the membership, which is actually so important to building power and organisational capacity, which Deborah has written about.
Ana (FM): Momentum doesn't really trust its membership. This has contributed to the 'bunker mentality' that existed around Corbyn's leadership. The designated role of the movement has been to defend a few key figures in power, and not always to think for itself or to organise from the bottom up - and this is why there has been a reluctance to open up democratic processes, to give data to local groups, to encourage people to self-organise.
Deborah (FM): If you are trying to build a movement, trying to build capacity in the work you are doing, you have to see people as organisers and give them the tools they need to organise. Outside of elections, Momentum's leadership has had no interest in doing this.
Sonali (FM): The community-focused work done by local groups between elections (which they have done off of their own back) hasn't received the support it should have. There is a strong consensus on the left on the importance of this work, and its importance to winning people over to socialist ideas that might seem a bit scary, because those ideas are so far removed from our neoliberal reality. We can't keep relying on elections to turn that tide.
Ana (FM): On racism in immigration, in policing, crime and justice, Momentum has been timid. Decisions around what policies Momentum would push at the Labour Party conference happened in a really undemocratic way, without letting members have a say - which is something we are committed to changing.
Sonali (FM): Definitely. Momentum nationally hasn't had its ear to the ground. I still find it shocking how poor the level of understanding on the Left is about the hostile environment and how it operates. It is the most incredibly racist legislation. Momentum should have had a role in deconstructing that, through political education and forcefully supporting campaigns – but instead it has been left to some really tiny organisations in the Migrant Rights Sector.
Mick (FM): Clearly there has been a vacuum of political leadership in Momentum, and many of those in charge have lacked any vision or will for turning Momentum into a socialist campaigning organisation. That's fine, but there are many of us who do believe in that vision, and who want to make it happen.
NS
What will be your priorities on the NCG?
Forward Momentum
Ana (FM): All Forward Momentum candidates are committed to five key priorities: to unite the socialist left and transform the Labour Party; to refound Momentum and put members in charge; to build power in our workplaces and communities; to give more control to local groups, the regions and the nations; and to fight for a just and green response to the Covid crisis.
We feel the time and effort that has been put into developing these detailed priorities, by the whole of the Forward Momentum campaign, is one of the things that separates us from other slates.
Sonali (FM): Central to our campaign is rebuilding local groups, many of which have dispersed, but which are the building blocks for an effective Momentum. It's also obvious that we badly need a national self-organised network for BAME members in Momentum. We need self-organising and bonds of true allyship with other groups.
Mick (FM): My priority would be building unity. Unity is not just a slogan. Unity is about Momentum engaging in real dialogue with its membership, with other organisations and trade unions. We need to be prepared to listen. We won't be right about everything, but we need to have a genuine attempt to build a consensus across the left.
Deborah (FM): An immediate priority is rebuilding trust between the NCG and the membership – making sure that NCG members are accessible and accountable. On key issues we need to be making decisions with the membership and not for the membership.
But our plans for overhauling how Momentum works is for the purpose of truly changing what it actually does. All Forward Momentum candidates are committed to creating an organisation that not only fights to transform the Labour Party, but that builds power in communities and workplaces.
Because the 2019 GE proved just how fragile 'support for socialism is', and the left cannot simply rely on mobilising our way to victory over a few weeks, armed with a manifesto. Socialism cannot be canvassed into existence. Momentum needs to think in the long-term, as well as fighting and winning immediate battles.
Ana (FM): For me, the priority will be organising around policy and ideas. Without the unifying force of Corbyn's leadership, we are in a place where we have to redefine what it means to be on the Left. Under Starmer's leadership of the Labour Party, Momentum should run flagship campaigns around key issues, decided by its members.
I'd like us to organise not just inside the Labour Party but also turn outwards. We need to work with social movements, such as the climate movement, and with trade unions. We also need to talk about the hostile environment and immigration, and change minds by organising in communities and in support of existing campaigns.
Momentum Renewal
Chardine (MR): Much of what I have said already: political education, transparency, democracy. I come from a background that is rooted in more feminist ways of organising which are much more horizontal, so although the size of Momentum requires a level of structure for practical reasons, we need to be more pluralistic. Of course, encouraging more people of colour into the movement is one of my priorities, there's too much talking about rather than engaging with communities of colour. Finally, and most importantly continuing to ensure socialism is the beating heart of the Labour party. That is a primary goal and we shouldn't lose sight of that amidst our own internal battles.
NS
Many people have identified the upcoming the NEC elections as a crucial battle for Momentum, with failure in the last set seen as down to a disunited left slate. What were the reasons for this? How should such a slate be formed? And how do appeals to unity interact with concerns around backing, for example, candidates who are transphobic or who equivocate over condemning antisemitism?
Momentum Renewal
Chardine (MR): It will be crucial, but to be frank, is it worth having a disunited slate just because one feels they need to be in the 'right'? Like I said I come from a Black feminist background so am pretty attuned to what I would call, patriarchal posturing. This is a culture issue as opposed to a gender one. The collective goal was lost. Rather than just making space for plurality, again it became a battle, so we all ended up on the back foot. We don't need to like everything and agree on everything, as long as there is a commitment to fairness and equality. Splitting hairs has cost the movement so I hope by the next election we have worked out how to hold differences better within the movement.
Whilst I think unity is important, this should not come at the expense of key rights and political values. There is no place for transphobia or anti-semitism on the Left.
I've worked as a legal assistant at the trans-children's charity Mermaids so I've read quite a lot of cases and medical journals on these issues. The belief that cisgendered women are in danger of losing their rights has no base in reality and it's frustrating that people try and use socialism to theorise away people's rights. Without going too much into a lecture about radical feminism, "women as a class" and the various literature around what it means to be a "woman", all I can say is I recommend those that have these ideas to extend their reading beyond the internet and particular forums. I am happy to provide a reading list. Lesbian histories are diverse and my people – the butches and femmes – have been caught up in this tiresome argument for about 50 years. There's probably a load of straight people reading this thinking "what is she on about?" But these are actually the historical roots which are driving a lot of the conversations you see in the mainstream.
I will always be in solidarity with Palestine because I am against any form of state-led oppression or colonialism. I will always stand against anti-semitism. These things are not in contradiction.
I would hold the same position regardless of which state and too often, as we exist in a time where the individual is paramount, these views get conflated with being 'against' others. Because there are those who themselves can't separate the actions of a nation-state with individuals and therefore end up expressing overtly, or covertly anti-semitic views we have ended up in the mess we are in. It is not acceptable in any way to tarnish a group by the actions of a few, particularly when it's obvious to anyone that anti-semitism is on the rise again.
Statements making comparison between the Transatlantic slave trade and the Holocaust are absurd and unhelpful particularly when they are made by those whose ancestors experienced neither. It actually shows a lack of empathy, and most importantly to me a lack of engagement with any Black socialist literature. Because you wouldn't make those statements if you understood how the slave trade and the racialisation of Black people developed from capitalism. We need to recognise that what we are dealing with here is a complicated legacy of hundreds of years of global imperialism, colonialism, racialisation, and anti-semitism. We are also in a neoliberal age where identities have become currency for right-wing ideologies. I see this trend happening globally across race and ethnicity, the Left needs to think about how it will dismantle the weaponisation of identities which we, ironically, helped to create. So political education is key, because no discussion will be productive if we are beginning from a place of ignorance.
All candidates (MR): Our priority is to bring about a united left slate ahead of the NEC elections, whenever that may be. The lack of consensus on a united slate in April cost us the NEC elections and has led to many of the victories won over the course of the last 5 years being undone in a matter of months. We cannot let this happen again. We need to be frank, though: coming to a consensus on nine candidates is far more achievable than on two. We would therefore get round the negotiating table at the CLGA and try and come to a consensus on the kind of reforms in the Party that we are strategically well-placed to win, and subsequently draw up a collective slate that supports those priorities. During negotiations, if we are elected, we will continue to strive for a slate of candidates who embody all of our values as socialists and people who believe in equality. This includes arguing strongly against candidates who fall short of that standard, be it in regards to antisemitism, transphobia or any other form of bigotry. Individuals on that slate should be held to the highest of standards as potential representatives on the ruling body of our Party.
Forward Momentum
Mick (FM): Of course, we need a unified Left slate for the NEC, and this is one of our core promises. But it can only be achieved by involving members and working openly with other left groups.
There is no excuse for what happened before, with the Left splitting. I would question why the previous Momentum leadership were unable to achieve unity before. I think it was because many of the players think unity is found through backroom deals. It's clear there needs to be a genuine element of member democracy around decision-making. People with the power to decide slates need to be honest about where their mandate comes from and to what degree it allows them to make decisions without consulting others.
Deborah (FM): It is indicative of the backroom culture that permeates so much of the left and Momentum, that Momentum's leadership has made no attempt to communicate to the membership just what exactly happened. Most members have been left confused and angry.
From most accounts, what happened last time was that people on all sides were extremely attached to individual candidates and weren't willing to compromise – that cannot be a starting point.
Ana (FM): On antisemitic or transphobic candidates, a more open process makes records clearer, and decisions more accountable. But these discussions should be happening openly and not just in the context of an election - they should be tied up in ongoing political education, talking about these issues and making it very clear where we stand as a movement.
Sonali (FM): It's unhealthy to have a culture of accusations steeped in secrecy, with members often unsure who they refer to or whether they are substantiated. We don't want to have bigots on a slate. But we prevent that by leaving them open to scrutiny – and the best people to scrutinise them are the grassroots.
NS
Have you all signed the Labour Campaign for Trans Rights founding statement?
Forward Momentum
All candidates (FM): We all strongly believe that the Labour Party and Momentum should stand firmly in solidarity with trans people, and should campaign on trans issues. As socialists our struggles must be intersectional.
Ana (FM): Momentum and the Labour Party should be active not just around self-identification, but also on issues like waiting lists for gender identity clinics, trans mental health, homelessness and so on. These are working class issues but they are also trans issues. Trans women are women, trans men are men, non-binary identities are valid. That's why I have signed the pledge.
Sonali (FM): Absolutely. Class solidarity must exist with trans people, who are on the receiving end of the highest number of hate crimes, are denied healthcare and housing, and are discriminated against in the workplace. It is indisputable that trans people are one of the most oppressed groups in society and that's why I have signed the pledge.
On the issue of expulsions, providing safety is prioritised, I would prefer political education and open dialogue before expulsion.
Deborah (FM): I agree with all of this. Momentum should be at the forefront of defending trans people, and I was happy to sign up to the pledges. I do think expulsions should be a last resort, and only for those unwilling to learn and change their views.
Mick (FM): I'm fully on board with all of these points, and Momentum should lead the way fighting for trans rights. I support almost all the pledges, but haven't signed the full pledges because of reservations I have around, labelling organisations with many committed feminists in them as hate groups. I think this might close down some opportunities for useful dialogue there.
Momentum Renewal
Chardine (MR): Yes!
All candidates (MR): The majority of the candidates we are backing have now signed the Labour Campaign for Trans Rights founding statement. We are pleased that there is such a consensus across both slates on this.
(Editors' note: at the time of publication, neither Forward Momentum's Mick Moore nor Momentum Renewal's Seema Chandwani have signed the LCTR pledges)
NS
How do you expect to work with other members of the NCG? Will the organisation that's supporting you continue to exist after the NCG elections?
Momentum Renewal
Chardine (MR): There are great talented and experienced candidates across both slates who I know through other networks. So if I am elected I look forward to forging stronger working relationships with them all.
All candidates (MR): Momentum Renewal is not an organisation, but a new strategic direction for Momentum moving forward. All of our candidates would work with those elected across the NCG to unite the left. Our aim is twofold: to bring about a united left NEC slate and to rebuild in communities up and down the country. We would work with anyone who agreed that both of those things are the priority for the Labour Left moving forward.
Forward Momentum
All candidates (FM): We will work with all members of the NCG, and we hope every NCG member will get behind our programme for change. Ultimately, we are all part of the Left. And on the lighter side of things, Momentum Renewal's policy platform is basically a copy and paste of parts of ours - so we're assuming they have some interest in changing Momentum!
We hope activists supporting our campaign will stay involved in Momentum and hold the NCG to account - but Forward Momentum won't exist as it does now after the NCG election.
NS
Each slate has expressed a commitment to 'socialism' – but what does socialism mean for you?
Forward Momentum
Sonali (FM): Socialism is the prioritisation of human life over profit, a fair distribution of wealth, where everyone has access to education, healthcare, housing, food, job security, as a right. The recognition that we are all equal, and not just within the borders of the country we reside in. Bread and roses.
Deborah (FM): Socialism is also about freedom. Once your basic needs are met, you have the freedom to choose what to do with your time.
Ana (FM): Socialism is not just the government spending money. It's an economy run democratically by and for working class people. We will not get there overnight, or by passing a few laws in government. It's something built by a movement.
Mick (FM): Socialism is an end of the obscenity of a world where a small number of people are rich beyond belief, while other people are poor beyond words. It's about hope. It's about the realisation of incredibly exciting ideas.
Momentum Renewal
Chardine (MR): Stepping away from rhetoric and the theoretical, socialism to me is a future where everyday things that worry the average person such as housing, education, rights at work and other areas of daily life that cause so much stress and harm to people's lives are no longer places of contention. Having grown up in a single parent family, I often think about what made me become a socialist, was it the day we hid from the landlord? The days we had no gas or electric? Realising that being born into a certain family, class or race could be so detrimental to your entire future? When you put it plainly like that, socialism is the only way forward. It's a matter of morality, what is right and what is wrong. What is fair and what is unfair. The society we live in now is not created for the many and we must fight to make it so.
NS
Councillors bring valuable experience to Momentum and the NCG, but many social movements face local councils as their immediate antagonists – see, for example, the struggles over the Latin Village in Haringey. How can this contradiction be resolved?
Momentum Renewal
Chardine (MR): The Labour Party needs to wake up and realise that it is the actions of some of our councillors that has led to mistrust in our party. How can we stand on a platform that says we want to provide affordable housing and community cohesion when some of local councils are doing the exact opposite? We need to have better mechanisms to hold our councillors to account but in the immediate term we need to build a strong local left ready to back the candidates which our communities desperately need.
All candidates (MR): We have a lot of trust that we need to rebuild with our communities. When we talk about the 2019 general election result, there is a narrative of winning back labour heartlands. It is socialist councillors that have a responsibility to empower labour heartlands and their local authorities.
The buzzwords around Labour councils should not just be ways to describe different economic models. They should present opportunities for local people to actively participate in the economic decisions that affect their lives and the future of their city. Injecting our socialist values into a local authority means transforming the stale and sterile managerialist model of local government.
It needs to be acknowledged that the principles of the Corbyn project, which reintroduced dreams of municipal socialism, will end up playing out in hyper localised areas. This means for example, that no workers' co-op or community bank would work with a one size fits all approach. A community land trust in London will be very different to one in Liverpool - and that is why it is vital to put residents at the heart of any transformative planning.
If we take the idea 'the worker knows the workplace the best', and embed this ethos within neighbourhoods and communities. Then local people should be supported in becoming active citizens who can change the social landscape of their towns and cities. Rebuilding trust between elected representatives and local people means demonstrating that you have the same aims.
Partnering with private companies that have little knowledge about how an area functions will only result in resident alienation and much needed funds being milked out of the council budgets and used to top up investors' piggy banks.
Any notion of reinvigorating an area should be a discussion that is led by local people and is for local people. The role of a socialist councillor is to bring these people together. A group of neighbours will know what is best for their local area better than any developer ever could.
Whilst representative democracy provides individuals with some power, it is the responsibility of those individuals to empower the communities which they represent. The power of our movement cannot be mobilised by any one individual and will not reach the potential that we dream of if those elected individuals do not function to empower the many.
So often, it is Labour Councils that have implemented cuts. It is true that cuts to councils disproportionately affect Labour councils, but this does not excuse them from subsequently making further cuts. What is needed now more than ever is an anti-cuts fightback across local government to protect our communities, which is why we support extended and providing extra resources for the Momentum Councillor Network.
Forward Momentum
Deborah (FM): If Haringey was a right-wing Labour council, Momentum would have condemned them. It cannot be one rule of the Left, and another for the rest. There has been no recognition from Momentum's leadership of what happened in Haringey - and it's not hard to see why many members have seen this as people at the top closing ranks to protect their own, rather than standing with working class communities.
This is another clear reason why we need active local groups. There is no point supporting Momentum members to become councillors if there is no one holding them to account.
Ana (FM): When a council, Labour or Tory, is attacking working class, BAME communities, our movement needs to be absolutely clear which side we are on. It is disgraceful that in the past Momentum has been unclear and has not held people on the NCG to account.
Sonali (FM): Right-wing Labour councils often hide behind the fact that austerity has been passed on to them, but for many people this has meant that Labour has simply made their lives harder. But there are socialist councillors across the country showing it can be done differently - and Momentum should be supporting these.
Deborah (FM): Momentum should be building a really good program for local government, finding the next generation of socialist councillors, and supporting those councillors who are already doing great work. But there has to be accountability.
Sonali (FM): If we don't have that, it quickly becomes dysfunctional patronage rather than socialist principle.
Mick (FM): A final point: when Tories look to pass on the costs of their mismanagement of Covid-19 crisis, it will be councils that will face the most brutal of cuts. Momentum must rally our members and the Labour Party and be ready to fight against this and support Labour councils to resist this.
NS
What role do you see for 'autonomous' or 'liberation' campaigns within Momentum? How should Momentum relate to groups like Socialists of Colour?
Forward Momentum
Sonali (FM): There should be more emphasis within Momentum on autonomy and self-organising.
There are conversations that activists of colour need to have together, for disabled activists to have (and those might be the same people). There needs to be structures in place for discussion and the directing of resources, as well as collaboration with organisations like Socialists of Colour.
BAME self-organising is a priority for me as well as the Forward Momentum campaign as a whole (it is one of our policy pledges, alongside a commitment to 'foster joined-up self-organisation in BAME, LGBTQ+, Women's and Disability Momentum sections to formulate a coherent fight against bigotry, oppression and the exploitation of the working class in all its diversity.)'
It's painful to see how poor the conversation around race and racism in this country is – the structural and systemic reality of racism is so far away from many people's perception of what racism is. It doesn't feel like we've come very far since when I was a kid. There is so much work to do. A revitalised BAME Momentum, with a network of activists of colour, working with other organisations, would help foster much needed self-organisation at a national level.
Momentum Renewal
Chardine (MR): Well as a co-founder of Socialists of Colour, I think Momentum should build a positive relationship with groups and other campaigns but not try to overtake them. Socialists of Colour is becoming popular precisely because it has wider appeal beyond the party. We won't be treated as a BAME recruitment arm or a diversity consultant because Momentum doesn't want to do the work. The same for other campaigns, support, listen but respect their autonomy.
NS
Is there anything that Momentum shouldn't be doing? Is there anything which would be better to be done by other groups on the left?
Momentum Renewal
All candidates (MR): It's difficult to identify anything which Momentum shouldn't at least be attempting to influence within the socialist left of the Labour Party.
However, one thing we are passionate about is that we don't believe we should be aiming for Momentum to become a mini-political party with bureaucratic structures and procedures which mirror those in place in the party. Our main task is organising, educating, and mobilising people to transform the Labour Party and help win wider society to socialist politics, so everything we do has to be checked against those priorities.
Forward Momentum
Deborah (FM): One organisation can't do everything; we need an ecology of organisations on the left fulfilling different roles and coordinating, and there needs to be an ongoing discussion around where Momentum puts its resources and focus, and this will change over time.
Momentum is not a trade union, it shouldn't be replicating good work done by other organisations, and we can't run every campaign the Left needs either.
What we can do is link people up, give them resources and help them develop the skills to run their own campaigns, or to get involved in existing social movement struggles, and tenants and trade union campaigns. Momentum should be a machine for building capacity.
NS
There seems to be a consensus that Momentum (and the Left more generally) needs to be less London-centric. What role do London-based groups and members have in challenging this? On the other hand, some people have pointed out that 'London-centric' doesn't necessarily mean all of London is well-represented either. How might this be changed?
Forward Momentum
Mick (FM): I have an enormous respect for the historic role of the North in the labour movement. But sometimes people forget the key role of Londoners. The first Labour MP was elected down the road in West Ham. It's where mass unions were first developed, in the East End. London has a real proud record of being a Labour heartland.
The London Labour Party is 110,000 members strong. London is a city of 9 million people – it's an important place for the Left. I absolutely reject the Westminster bubble and the media village – but that is not what life is like for most Londoners. London has the biggest contrast of wealth in the country. We need to decentralise Momentum all over the country but we also need to decentralise all over London. There are massive communities we need to get organised in. It shouldn't be an either or.
Ana (FM): There has been some discussion about moving Momentum's HQ from London to the North - and we have committed to opening Momentum offices throughout the country. But this risks being a token gesture if you don't also move power out of the HQ.
Just because you are a Momentum member in London doesn't mean you are friends with the people in the central office, and the same could happen if it moved to Manchester or Newcastle. London-based local groups have also not gotten the support they need.
Forward Momentum has a concrete plan to scale down the London office, to prioritise resources for offices around the country, but most importantly to give local groups control over resources (data and funding) and key decisions, like who to support as Parliamentary candidates. This is a much more convincing plan for decentralisation that simply replacing one set of staff with another.
Sonali (FM): We also need to think about who actually gets involved at a local level. My Momentum group is not reflective of the area we live in. Momentum is far too white and too middle class.
Momentum Renewal
Chardine (MR): I'm from London, grew up in the Midlands and I recently just moved back to London from Sheffield so I know all the jokes about Londoners not knowing anything beyond the M25 and unfortunately there's a grain of truth in that. Some of the most radical organising has happened outside of London so I'd like to see this shared more in all Momentum communications. What can the wider movement learn from it? On the other side we've also seen how some forget that some Londoners are struggling here as much as they are anywhere else. I've seen my own family in Walthamstow experience the same issues with precarious work and housing in the same way my family in the Midlands have. We need to focus on our commonality rather than playing into a north/south cultural divide.
So on a lighter note, I love my city which is why I am standing in this election and if elected I'll do my best to represent it well.
NS
How does Momentum balance organising on a London-wide and borough level?
Forward Momentum
Mick (FM): Momentum doesn't currently organise on a London-wide level, but this is primarily because member engagement in Momentum is at an all time low. Once we begin to tackle this head on, we can begin to develop the mechanisms for encouraging London-wide action.
Ana (FM): Local groups should be the basis of our organising - but there also need to be avenues for coordination between them, opportunities for collaboration, sharing skills and collectively deciding our vision for London. Our plan includes a democratic refounding process where members will decide what structures they think make sense - bringing back a Momentum London committee and/or having regular regional conventions could be one of the proposals.
Mick (FM): If we go back to the 1980s the London Labour Party was a massive institution – it made loads of sovereign decisions. It was taken back by the Left two and half years ago – what do we have to show for it? Momentum in London should be coordinating inside the London Labour Party. We've got work to do.