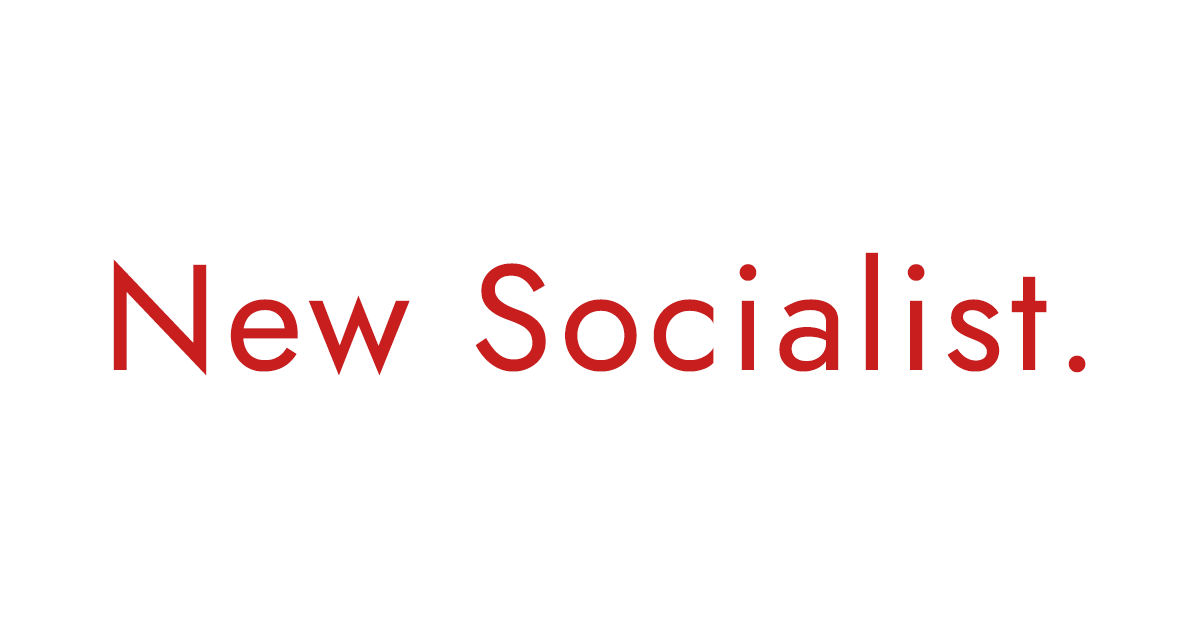 Interview with Momentum NCG candidates: North West and Wales
{ Momentum NCG 2020 }

The Editors / June 19, 2020
---
The third of our interviews with Momentum NCG candidates from the two main slates. Today: North West and Wales.

7344 words / 29 min read



---
With the left still reeling from defeat in the 2019 general election and the leadership campaign which followed, the elections to the Momentum National Coordinating Group (NCG) represent a major opportunity for a critical appraisal of the last five years – and what the left does next.
Unfortunately, the level of discussion within internal elections has generally been quite low - and this one is no exception. On 31st May, therefore, New Socialist reached out to the two main national slates (Momentum Renewal and Forward Momentum) with a series of questions for candidates in each region. We've tried to tease out differences between the slates and pin them down on some of the difficult questions – we'll leave it to you to determine how well they've stepped up.
We asked for named responses from candidates, but in some cases answers were submitted on behalf of the whole section, or generically across the entire slate. As well as the answers below, we'd encourage you to look at slates' responses in other sections, and candidates' responses to the pledges put together by the Labour Campaign for Trans Rights and the Labour Campaign for Free Movement. New Socialist would also note that it's not enough to sign pledges and then equivocate over supporting them – you either support them or you don't. In some of the answers we received to our questions, particularly over the tenth LCTR pledge ('Support the expulsion from the Labour Party of those who express bigoted, transphobic views'), we're concerned by hints that candidates might be willing to row back. New Socialist believes that it's necessary to be able to draw lines, and that worries about the possibility of unfair expulsions can be a handy cover for people who'd oppose expulsions in any circumstances. We would also like to reiterate our support for the ninth pledge, which demands organising and fighting 'against transphobic organisations such as Woman's Place UK, LGB Alliance and other trans-exclusionist hate groups.' The transphobia of these groups is well documented and a demand to oppose them is merely a demand to be consistent in our opposition to bigotry and exclusion and to make good on the provisions in the Labour rulebook that 'No member of the Party shall engage in conduct which… might reasonably be seen to demonstrate hostility or prejudice based on… gender reassignment or identity'.
We've decided to interview the two main slates because we think that they're the ones that most need to be interrogated – in most regions, it would be impossible to use all your votes without voting for a candidate from one of these two slates. However, we recognise that there are independents running in these elections too, and we want to give them a right to reply. We invite independents to submit responses of no more than 1000 words to [email protected], outlining their responses to the questions we've raised and highlighting the differences between themselves and the interviews that we've published.
More information about the NCG elections, which close on Tuesday 30th June, can be found here. The full list of candidates is here – Momentum's regions, which leave a lot to be desired, are based on European parliamentary constituencies (unless you're in Cumbria). You can search for yours here.
Our publishing schedule for these interviews is as follows:
Wednesday 17th: London
Thursday 18th: Midlands and East
Friday 19th: North West and Wales
Saturday 20th: Public Office Holders
Sunday 21st: South East and South West
Monday 22nd: Yorkshire, North East, Cumbria, Scotland and International
NS
Can you introduce yourselves? Who are the members of your slate?
Forward Momentum
Alan Gibbons (FM): I'm a retired teacher and children's author. I'm an NEU member and former President of Knowsley NUT. A lifelong socialist and trade unionist, I've been involved in grassroots campaigns for decades – from the Anti-Nazi League to supporting miners' and dockers' strikes. I'm Secretary of Liverpool Walton CLP, Labour's safest seat, and council candidate for my local ward of Warbreck.
Harriet Protheroe Soltani (FM): I grew up in the South Wales Valleys in a town called Merthyr Tydfil (Keir Hardie's old parliamentary seat and birthplace of the Red Flag) but I now live in Cardiff. I'm a trade union organiser and housing activist.
Charlie Bollaan (FM): I'm part of the Cardiff and Vale of Glamorgan Momentum / Welsh Labour Grassroots branch, where I've been secretary for the last two years. I'm also a member of ACORN and have just helped set up a new branch in Cardiff.
Tracey Hylton (FM): I am Co-Chair of Liverpool Momentum and Vice Chair of the PCS Union's National Black Members Committee. I have also been a branch chair, CLP BAME Officer and Vice Chair for Liverpool Riverside and participated in the regional meetings to set up the NW Regional BAME Committee. I've been involved in campaigns including Merseyside Together Against Racism and Fascism, Merseyside Labour for a Green New Deal, Liverpool Justice for Grenfell, Save Liverpool Women's Hospital and others.
Momentum Renewal
All candidates (MR): We are a group of activists from across the country who want to renew Momentum by uniting the left to win the battle for socialism in our party. Our campaign is backing candidates from Matt Brown, the pioneer of the Preston Model, LGBTQ+ activist Chardine Taylor Stone to the left-backed candidate for Deputy Leadership in Scotland, Matt Kerr and Labour's NEC member Huda Elmi.
We understand how disheartening the last six months have been. First the general election, then the leadership and NEC by-elections. For the Labour-left to stay relevant, we need to remember what we're for: our priority is building the local institutions that create vibrant socialist cultures and ensure the voting in of socialist MPs. The candidates we are backing have ensured socialist victories at local, regional and national levels. That is the kind of experience that Momentum needs to unite the left and build for the future.
(Editors' note: The Momentum Renewal candidates in this region are Matthew Brown, Lawrence Dunne, Lotte Boumelha, and Jazmin Duncan-Rees)
NS
How did your slate come about? What were the processes that got you on?
Momentum Renewal
All candidates (MR): We reflected upon the failure of the NEC by-election in April and understood that the most important political priority needed to be the sustaining of the fragile coalition that constituted the Labour Left over the Corbyn era. We therefore made it our priority that any candidates we choose to support must reflect the political diversity of the coalition of support that we've received and not be dominated by a particular point of view. Another imperative is that the slate, while respecting the need for breadth, must share a basic vision for the future of Momentum in order to be coherent and accountable for delivering on our full list of pledges. Furthermore, it's extremely important to ensure the desired balance and diversity on a slate in terms of politics, skills, geography, age, background and BAME representation.
As a result, Momentum Renewal's key decisions were taken by a Strategy Panel with a remit to reach out to people across the Labour Left to try and reach the greatest possible degree of unity and consensus before deciding on candidates or policies. This didn't just mean liaising with established groups or well-known figures, it also meant providing ways for every Momentum member who has an idea about the future of Momentum or who is interested in standing for the NCG to get involved. We certainly don't have all the answers, and utilising all the talent that's out there in our movement will be vital to unlocking our potential in the future.
Forward Momentum
Alan (FM): Many Momentum activists from across the country have long thought the situation couldn't go on as it was, and earlier this year they started talking to each other about launching a campaign to rebuild and democratise the movement. My son knew some of the people so I got involved. Close to 2,000 people voted in Forward Momentum's open primaries, and I was one of those chosen to stand.
Harriet (FM): Forward Momentum pulled off a huge feat by organising the open primary process, all in a very short space of time and with no money. We showed democracy can be done – with hard work and the will to do it.
NS
What has Momentum done right in the last few years?
Forward Momentum
Alan (FM): Early on it engaged members and used innovative online videos to build the movement around Jeremy Corbyn's leadership. When Margaret Greenwood was getting insufficient support in her 2017 General Election campaign in Wirral West, Liverpool Momentum got well over 100 activists involved to make sure she increased her majority. In our area, Momentum members supported the long-running RMT dispute and the campaign to keep two fire stations open overnight.
Charlie (FM): I have stuck around doing a number of roles in Momentum – with little support or resources – because the organisation has at times shown moments of brilliance. This includes the last two general elections in which Momentum's digital tools and social media content helped galvanise those who had never campaigned before to take to the streets to get a socialist Labour Government elected. Tools such as My Campaign Map were invaluable for coordinating a mass effort to win marginal seats. But between elections there has often been a lack of focus and a sense of being kept on standby as foot soldiers and subs-payers rather than empowered organisers in our communities.
Momentum Renewal
All candidates (MR): Whilst it is of great importance for NCG candidates to understand Momentum's limitations over the last 5 years, its successes perhaps don't get the praise they deserve. It is easy to forget quite how disoriented and unprepared the left was as it assumed the leadership of the party in 2015. In the context of this, Momentum should be praised for its immense electoral mobilisations, its (until recently) near-perfect record in internal party elections, and its amplification of demands around the Green Industrial Revolution, abolition of detention centres, the shorter working week and others – many of which found their way into the 2017 and 2019 manifestoes.
The enlargement of the SCG – despite the PLP decreasing in size overall since 2015 – has in good part to do with mobilisation organised by Momentum in local selections. This will surely be invaluable over the coming years both in helping regain the leadership for the left as well as emboldening the demands of the extra-parliamentary left.
This was all made possible by Momentum's 40,000+ strong membership. The enormity of this achievement cannot be understated – for a left organisation within The Labour Party to have a membership of this size would have been unimaginable 5 years ago. This success is also arguably Momentum's greatest downfall – the failure to mobilise such a large membership in communities as well as conferences is well understood by Renewal candidates; rectifying this, building on those successes of the Corbyn era, should be of great urgency to any successful NCG candidates.
NS
And where did it go wrong? What or who was to blame?
Momentum Renewal
All candidates (MR): Momentum's problems arose at the dawn of its creation. It was an organisation formed without a structure, strategy or clear political orientation and thus became all things to all people. This meant that its entire development was fuelled by short term demands and not a long-term vision. Subsequently, the organisation developed in an overly hierarchical and bureaucratic fashion. No one person was to blame for this happening, these errors occurred due to the conditions surrounding Momentum's birth and initial development. Now the Labour left is no longer preoccupied with the defence of the party leadership there is now time to re-evaluate Momentum's role, its structure and strategy moving forward.
Forward Momentum
Alan (FM): Momentum became bureaucratised and distant from the membership. Local groups were denied data and resources and decision-making was centralised amongst a clique around the leadership. NCG elections were delayed and people started to drift away. When it came to selections, locally-popular working class socialists were often overlooked or actively blocked in favour of candidates with access to the Momentum bureaucracy, leading to bitter disagreements and disengagement.
Clearly, the incumbent leadership has to take responsibility for this. That's why I got involved in Forward Momentum – to build power at the grassroots, where it belongs. An effective socialist organisation doesn't 'organise' from the top-down in back-rooms; it empowers working class people to organise ourselves.
Charlie (FM): Recognising wider failures is important, but we as a campaign have tried to focus on the future and what a refounded Momentum can do. That's why we've put the time and effort in to engage as many members as possible to get a real sense of what they want Momentum to do. Our five point plan for Momentum is the result of this.
NS
What will be your priorities on the NCG?
Forward Momentum
All candidates (FM): We have five key priorities, which all Forward Momentum candidates are committed to: to unite the socialist left and transform the Labour Party; to refound Momentum and put members in charge; to build power in our workplaces and communities; to give more control to local groups, the regions and the nations; and to fight for a just and green response to the Covid crisis.
Alan (FM): We must reinvigorate and democratise the movement. Democracy is not an add-on. It is a culture of engagement, involvement and mutual respect that involves the maximum number of members. It's also vital that we reunite the Left and ensure there is a single slate contesting the NEC elections. The Labour Party needs the strongest possible socialist voice within it to protect the policy platform established during Corbyn's leadership.
Beyond that, Momentum, and by extension the Labour Party, must root itself in the concerns of working-class people, turning outwards towards communities and workplaces. The pandemic is causing huge hardship. Momentum and Labour have to be firmly on their side, forging a socialist alternative to the priorities of capital.
Harriet (FM): Democratising Momentum for members in Wales is my key priority.
It's a shambles that I have to run for a "region" with the North West. Wales is a nation, not a region. I will campaign for Wales to have appropriate representation, likewise with Scotland.
I want to make sure that Momentum understands devolution. I want to campaign for the nations and regions to have their own campaign budgets, so members can properly campaign on local issues - and Forward Momentum are proposing exactly this with our Funding Pots. So-called national campaigns often don't apply to the devolved areas, and as such alienate members there.
Charlie (FM): Top of the list is to reverse the dramatic decline in both members and active groups that we have seen over the last few years. If we want to build working class power, engage in community organising and transform local Labour parties, we need vibrant local Momentum groups. These groups should be the foundation of our organisation and we must prioritise building their capacity as a strategically imperative to our goals. For too long, local groups simply have not been trusted by Momentum, with decisions and resources being held tightly by a select few, which has led to the collapse of once vibrant groups.
Tracey (FM): Getting Momentum back to the grassroots: agitate, educate, organise.
Momentum Renewal
All candidates (MR): We have to rebuild and grow the socialist left in the Labour Party and try to re-capture the energy and enthusiasm which defined our movement between 2015 and 2017.
There are 3 areas we will concentrate on delivering to achieve this if we're elected:
Supporting moving offices away from London, improving the support available to local groups and giving Momentum members a meaningful, democratic voice over policy making, strategy and the direction of our campaigns

Bolstering the political education which is available to activists on campaigning, party rules and structures and the trade union movement, so when people join Momentum there is a pathway available to train and support them in making a contribution to our movement.

Strengthening the links between Momentum and the trade union movement. As Lawrence Dunne outlined in his recent article on LabourList, we view the task of building the socialist left within unions as key to our chances of successfully moving on from the Corbyn era and ensuring our politics are relevant to people. Being active in a union, helping to face capitalism down at its source, should be seen as a key aspect of every member's contribution to what we do. Momentum is in an ideal position to help with this through our political education programme and through ensuring we dedicate staff and resources to developing local links with trade unions and the socialist factions within them.
Ultimately, our aim should be to once more inextricably link the struggle in the workplace and the fight to transform wider society.
NS
Many people have identified the upcoming the NEC elections as a crucial battle for Momentum, with failure in the last set seen as down to a disunited left slate. What were the reasons for this? How should such a slate be formed? And how do appeals to unity interact with concerns around backing, for example, candidates who are transphobic or who equivocate over condemning antisemitism?
Momentum Renewal
All candidates (MR): Our priority is to bring about a united left slate ahead of the NEC elections, whenever that may be. The lack of consensus on a united slate in April cost us the NEC elections and has led to many of the victories won over the course of the last 5 years being undone in a matter of months. We cannot let this happen again. We need to be frank, though: coming to a consensus on nine candidates is far more achievable than on two. We would therefore get round the negotiating table at the CLGA and try and come to a consensus on the kind of reforms in the Party that we are strategically well-placed to win, and subsequently draw up a collective slate that supports those priorities. During negotiations, if we are elected, we will continue to strive for a slate of candidates who embody all of our values as socialists and people who believe in equality. This includes arguing strongly against candidates who fall short of that standard, be it in regards to antisemitism, transphobia or any other form of bigotry. Individuals on that slate should be held to the highest of standards as potential representatives on the ruling body of our Party.
Forward Momentum
Alan (FM): Momentum bears its share of responsibility for the failure of the Left to stand a united slate. There has to be a transparent selection process for the Left's NEC candidates. The Don't Leave, Organise initiative has brought three groups – LRC, JVL and Red Labour – together in a welcome move. Momentum should be cooperating with this unity initiative. All socialists should oppose transphobia, misogyny and antisemitism.
Tracey (FM): It has been shown by Forward Momentum, other left organisations and some unions, that it is possible to meaningfully engage members. There is no excuse with the technology we have now not to include members in decision-making and work towards joint slates. There should never be a platform for people who advocate any form of bigotry. People need to be challenged on such beliefs. But people can be misquoted and narratives built out of context, so it is also important to establish the facts.
People's attitudes are often from ignorance, naivete and their environment, but people can evolve and reject previous unacceptable beliefs with experience, education and engagement with diversity. Anti-racism education, for instance, focuses on changing attitudes; it would be of no use if someone successfully changes their perspective only to be branded an 'ex-racist' for the rest of their life. However, if they insist on keeping their views, then they should not be representing the left. I would challenge their views and make it clear I find it unacceptable.
NS
Have you all signed the Labour Campaign for Trans Rights founding statement?
Forward Momentum
All candidates (FM): Yes.
Charlie (FM): Labour and Momentum needs to be far more robust in fighting transphobia. These pledges provide a good basis to go forward. I do have sympathy with activists who are supportive of trans rights but wary of a focus on the use of disciplinary processes. The recent leaked report highlights how such processes are open to political abuse and need a complete overhaul. Expelling members should always be a last resort and should not be the primary method by which we ensure our movement supports trans liberation.
Momentum Renewal
All candidates (MR): The majority of the candidates we are backing have now signed the Labour Campaign for Trans Rights founding statement. We are pleased that there is such a consensus across both slates on this.
(Editors' note: at the time of publication, Momentum Renewal's Lawrence Dunne has not signed the LCTR pledges)
NS
How do you expect to work with other members of the NCG? Will the organisation that's supporting you continue to exist after the NCG elections?
Momentum Renewal
All candidates (MR): Momentum Renewal is not an organisation, but a new strategic direction for Momentum moving forward. All of our candidates would work with those elected across the NCG to unite the left. Our aim is twofold: to bring about a united left NEC slate and to rebuild in communities up and down the country. We would work with anyone who agreed that both of those things are the priority for the Labour Left moving forward.
Forward Momentum
All candidates (FM): Forward Momentum is a time-limited campaign that ends with the result of the NCG election. All 24 candidates will work together, or with others, to take Momentum forward and keep Labour Left.
NS
Each slate has expressed a commitment to 'socialism' – but what does socialism mean for you?
Forward Momentum
Alan (FM): Socialism is the self-emancipation of the working class achieved through the struggles of working people – expressed through the trade unions, social movements and the Labour Party, and through an elected socialist government. It has human solidarity, shared ownership and thorough democracy at its heart. It is about the people of the world holding its wealth in common for our joint liberation from want and need.
Tracey (FM): In practical terms: a welfare state from cradle to the grave, based on the principle "to each according to their ability, to each according to their needs." It's also council housing and state and municipal ownership of utilities and transport, more community enterprises and co-operatives; fighting inequality, racism and fascism, and solidarity with international struggles.
Charlie (FM): Socialism is when society establishes social, rather than private ownership of everything that is produced, and when priorities are democratically agreed. A Left Labour government – seized with this understanding and supported by a politically-conscious mass movement – can drive through this change. Socialism is also about the redistribution of power, as well as resources. Power in the hands of a select few is not how I define my socialism.
Momentum Renewal
All candidates (MR): At its core, socialism refers to the democratisation of life itself. A post-capitalist mode of production in which wealth, power and ownership are in the hands of the working class - the social majority of Britain and the world - diametrically opposed to current order. To put it simply, socialism is a movement to abolish the present state of things in pursuit of a fundamental and irreversible shift in the balance of wealth and power in favour of working people and their families.
NS
Councillors bring valuable experience to Momentum and the NCG, but many social movements face local councils as their immediate antagonists – see, for example, the struggles over the Latin Village in Haringey. How can this contradiction be resolved?
Momentum Renewal
All candidates (MR): We have a lot of trust that we need to rebuild with our communities. When we talk about the 2019 general election result, there is a narrative of winning back labour heartlands. It is socialist councillors that have a responsibility to empower labour heartlands and their local authorities.
The buzzwords around labour councils should not just be ways to describe different economic models. They should present opportunities for local people to actively participate in the economic decisions that affect their lives and the future of their city. Injecting our socialist values into a local authority means transforming the stale and sterile managerialist model of local government.
It needs to be acknowledged that the principles of the Corbyn project, which reintroduced dreams of municipal socialism, will end up playing out in hyper localised areas. This means for example, that no workers co-op or community bank would work with a one size fits all approach. A community land trust in London will be very different to one in Liverpool - and that is why it is vital to put residents at the heart of any transformative planning.
If we take the idea 'the worker knows the workplace the best', and embed this ethos within neighbourhoods and communities. Then local people should be supported in becoming active citizens who can change the social landscape of their towns and cities. Rebuilding trust between elected representatives and local people means demonstrating that you have the same aims.
Partnering with private companies that have little knowledge about how an area functions will only result in resident alienation and much needed funds being milked out of the council budgets and used to top up investors piggy banks.
Any notion of reinvigorating an area should be a discussion that is led by local people and is for local people. The role of a socialist councillor is to bring these people together. A group of neighbours will know what is best for their local area better than any developer ever could.
Whilst representative democracy provides individuals with some power, it is the responsibility of those individuals to empower the communities which they represent. The power of our movement cannot be mobilised by any one individual and will not reach the potential that we dream of if those elected individuals do not function to empower the many.
So often, it is Labour Councils that have implemented cuts. It is true that cuts to councils disproportionately affect Labour councils but this does not excuse them from subsequently making further cuts. What is needed now more than ever is an anti-cuts fightback across local government to protect our communities, which is why we support extended and providing extra resources for the Momentum Councillor Network.
Forward Momentum
Alan (FM): If elected as a councillor in Warbreck, Liverpool, I will consult with and be accountable to my local Branch Labour Party. As a councillor who is also a Momentum member, I should be an active part of the local group, listen to and be responsive to its views. Our priority has to be the defence of our communities and the advancement of socialist policies.
Tracey (FM): Forward Momentum will build a programme to encourage a new generation of accountable socialist councillors. We should also work with organisations such as the recently established Socialist Campaign Group of Labour Councillors. It is vital there are structures for new and established socialist councillors, where they can access information, education and mentoring. They should campaign on a clear platform, reflecting local needs and socialist values, and they should be encouraged to work directly with their communities and relevant organisations to develop alternative strategies, and mount challenges.
The subsequent change of leadership in Haringey should have led to the opportunity to go forward in an equitable way. Sadly, despite the capacity and resources in reserves, excuses have been used to continue steering a different course. To pursue projects that conflict with socialist values, without challenge, is either defeatism, careerism or both, but it's not socialism. This should always be challenged by the movement: if you give an inch, the next one will take a mile. The movement and our communities should not be the collateral damage for someone's career.
NS
What role do you see for 'autonomous' or 'liberation' campaigns within Momentum? How should Momentum relate to groups like Socialists of Colour?
Forward Momentum
Alan (FM): There are many liberation campaigns that have aims in common with Momentum and the Labour Party, and that do fantastic work such as Socialists of Colour. We should have an open dialogue and engage in joint activity.
One initiative in Liverpool has been Merseyside Together Against Racism and Fascism, which was very active in opposing attempts by fascist groups to organise in the region.
In the wake of the protest movement in response to the death at police hands of George Floyd, we are looking to reactivate it in cooperation with some of the young people who organised a huge demonstration of solidarity at Liverpool's St George's Hall. It is from this generation that a new leadership of the anti-racist movement should emerge with our support and respect.
Tracey (FM): Firstly, I prefer the political term of Black, which embraces identity and power within the wider diaspora, and is the term used in my union, and others. BAME is of course used, including in Labour, and whatever people or groups decide to term themselves, we all come from a rich heritage of self-organisation across the diaspora, we have the same struggles, and we understand it is imperative to work together, especially with the rise in racism and Alt-Right Facism, the tragic death of George Floyd – the latest in a long list of Black People dying at the hands of the police – and the rise of #BlackLivesMatter.
My Labour branch fed into the Labour Democracy Reviews and I participated in the meetings to set up the North West BAME Members Network. The 2020 Labour Party Rule Book incorporates a lot from the Review, including moving away from equalities forums to branches in CLPs, which could be great for recruiting and engaging more members.
Within Labour and Momentum there should be liberation roles. However, all the local officer roles should be representative of the full diversity of society, and all underrepresented groups should be encouraged to stand for all roles, rather than being marginalised into "Equalities Officers". BAME self-organising is a priority for Forward Momentum as a whole. It is one of our policy pledges, alongside a commitment to facilitate joined-up self-organisation in BAME, LGBTQ+, Women's and Disability Momentum sections to formulate a coherent fight against the exploitation of the working class in all its diversity.
Momentum Renewal
All candidates (MR): In light of the racism in the leaked report and the fact that Keir Starmer is supporting aggressive prosecutions to protesters within the BLM movement, it's an incredibly difficult time for BAME members to be in the Labour Party right now. Within that context, it is really exciting to see so many people, like Socialists of Colour, coming out to self-organise. What we really need to do is funnel this activity into channels inside the Labour Party. We do not need to replicate this in Momentum, and anyone proposing an internal structure of BAME representation within Momentum doesn't understand the nature of how we best use our resources and create these spaces. The principle of self-organisation stands that anyone who wants to organise absolutely should do, but it's important we recognise where these spaces are most needed. BAME socialists need to be organising in the Labour Party because that is where the power is. Because of the work of BAME organisers within Momentum, we now have the opportunity to set up local Ethnic Minority Forums that have clear democratic lines to their CLP. We have the opportunity to elect BAME officers who can represent BAME members on the EC and self-organise their BAME caucuses both inside and outside their CLPs. Through these we can exert our influence on CLPs and Labour Groups as well as the NEC and leadership. As a movement we really need to understand the power of these internal party mechanisms more and use them. And as Momentum we should be educating our membership and having these discussions of how we self-organise within the party with groups such as Socialists of Colour.
NS
Is there anything that Momentum shouldn't be doing? Is there anything which would be better to be done by other groups on the left?
Momentum Renewal
All candidates (MR): It's difficult to identify anything which Momentum shouldn't at least be attempting to influence within the socialist left of the Labour Party.
However, one thing we are passionate about is that we don't believe we should be aiming for Momentum to become a mini-political party with bureaucratic structures and procedures which mirror those in place in the party. Our main task is organising, educating and mobilising people to transform the Labour Party and help win wider society to socialist politics, so everything we do has to be checked against those priorities.
Forward Momentum
Alan (FM): Momentum is only one part of the broader labour movement and the Labour left. It should look to support, not replicate, the good work done by other organisations.
Tracey (FM): For starters, Momentum nationally shouldn't interfere with local selections, shouldn't practice top-down decision-making, shouldn't conduct mock consultations such as the rubber-stamp ballot for the Labour leadership, and shouldn't deny local groups access to data and support. I could go on, but more important is what Momentum should be doing, which Forward Momentum has identified, and which includes helping to rebuild the Left. The Left needs to stay united and in the Labour Party.
NS
How do you think Momentum should respond to the Labour government in Wales, which has come in for considerable criticism from the left?
Forward Momentum
Harriet (FM): This is a fantastic piece and I'm a big fan of Gareth's work. I have written for Novara on this very topic. An analysis of how the Welsh Labour Left can develop and hold the centrist forces within Welsh Labour to account is crucial. As will be obvious to Welsh readers, the mood of the Welsh Labour Party Left to the institutional functioning of Welsh Labour is antagonistic (to say the least).
Corbyn was the light we could shine on the centrism within Welsh Labour, but now this has gone we need a new way to pivot leftwards. To me, the only way this can happen, is for the Welsh Labour left to get into communities and organise from the grassroots. We need to build community power so our Assembly members don't set the narrative, but we do. The Welsh Left needs to speak truth to power, and not be too scared to criticise it.
Charlie (FM): For too long the relationship between Momentum and Welsh Labour Grassroots has been acrimonious and harmful to their shared goals. I want to see both organisations working more effectively together in order to hold the Welsh Labour Government to account.
Momentum Renewal
Jazmin Duncan-Rees (MR): When Mark Drakeford stood as leader on a socialist manifesto, it gave socialists like myself a revived sense of hope that the Labour Left was making a return in Wales; as it had done in England with the election of Jeremy Corbyn. I supported Mark's bid for leadership, having campaigned and spoken at his launch event in Carmarthen.
Welsh Labour is gaining in the polls because of the socialist principles Mark Drakeford as leader has implemented. Our action on the virus is supported by more voters than that of Boris Johnson's.
Our experience in wales has shown that Plaid Cymru, the minority nationalist party, is not interested in any form of progressive alliance in Wales. In the GE17 it made political pacts with the Liberal Democrat's; the same party that broke the progressive alliance in Westminster that sought to stop Theresa May and Boris Johnson. There's no doubt in my mind that was a major contribution to the Conservative majority.
However, when the Welsh Government is not acting on a socialist agenda that must be challenged.
Momentum can only challenge Welsh labour by ensuring members are heard. Through ensuring that we have opportunities to be heard and are confident in our socialist grassroots and principles.
This can only happen if the internal system within the Labour Party act democratically and not through factionalism.
Devolution has always had its complexities in Wales, particularly in the Labour Party where aspects of the party rule book and the Welsh labour rules are deeply contested. An example of this was the overwhelming divide over the OMOV voting system. This system was not used for the election of a deputy but through an electoral college, who did not receive the majority of the members vote nor even the majority of the total vote.
The fact that the electoral college gave MPs and MS votes that were valued more than a member's vote is something that I have campaigned rigorously to change. After attending the special conference in Cardiff, where there was a rigorous day of debates, it was overwhelming to see that after a decade of campaigning by the democratic left, OMOV was secured which led to the election of Mark Drakeford on his socialist agenda.
Another contested devolved responsibility is selection of candidates. We have fought for the right of members to select our candidates at every level. To have open selection because it is fundamental that our candidates are chosen by the mass membership, not by a small few.
The old centres of dispute between the left have now been overtaken by the coronavirus pandemic. We now look toward how the world will look living through the virus, the next possible virus and a world that cannot go back to looking as it did before. Where fighting austerity was seen as a far-left agenda, where a world system exists where some have more money than they could possibly ever spend, where children go without.
We can only achieve this when our activists are supported, encouraged and are given the tools to organise effectively within their communities.
That's why I challenge the system, that's why we must come together to change a system when it favours the entitled above the working classes that have and always will be the backbone of our community
NS
How, if at all, do you believe the criminal justice system should be reformed, in reference to police brutality, deaths in custody, and the overrepresentation of Black and Asian people in prisons? Do you believe the police are socialist, as a Momentum video in 2019 stated?
Momentum Renewal
Lotte Boumelha (MR): That video was an insult to socialists everywhere. You only have to look at the BLM protests over the past few months, and the demands from the communities most impacted by police brutality and racism in the criminal justice system to see that.
In the wake of the devastating defeat of our latest attempt to win socialism at the ballot box, it is with renewed hope that we have seen this movement take to the streets. Led by a new generation of Black working-class young people, demanding systemic change and the right to survive and thrive.
Our movement must stand shoulder to shoulder with the BLM movement and their demands. 'The UK is complicit' is not just a slogan, we have to support community organisations in the UK – such as UFFC, the Monitoring Group and Inquest – who have been campaigning on these injustices for decades. Their experiences must shape our demands as a movement, for accountability and justice through a transformation of these systems rooted in the context of the Black British struggle.
Without understanding this, and supporting and amplifying the demands of this movement, Momentum will cease to be relevant or adapt to the challenges ahead of building a strong, vibrant socialist movement.
Forward Momentum
Alan (FM): The death of George Floyd at the hands of four white police officers was like a lightning flash that illuminated the reality of generations-long institutional racism. As we can see from the numbers involved in the shows of solidarity here in the UK, the issues are not unique to the USA. The lives of Mark Duggan, Jean Charles de Menezes, Sean Rigg, Dalian Atkinson and many more mattered, and still matter. The idea that the police are 'socialist' is a very strange one. The police are an arm of the state. Reform and accountability are clearly necessary.
The Momentum video is a product of what happens when an organisation lacks a culture of political education, and where communications become divorced from the politics of an organisation and its members.
Tracey (FM): We need to see more prosecutions of officers accused of assault and causing deaths/murder in custody, and action needs to be taken to ensure legal services are reflective of our diverse communities. The hostile environment needs to end, especially using years-old minor offences to detain and deport, and systemic targeting and discrimination to secure convictions.
We urgently need reversals to cuts to youth services, and to organise preventative activities – all working-class youth are being let down by this lack of provision. In addition, reinstating bursaries for FE, grants for HE, and more quality apprenticeships, which fits with the rationale of a National Education Service and the Green New Deal. The UK also has to give serious consideration to issues like the decriminalisation of cannabis, which has been done in many places, even in the US.
Finally, we need to reverse the cuts to Legal Aid. In the days of the Commission for Racial Equality there used to be grants for voluntary organisations and Race Equality Councils. Now with the ending of that, and with cuts to councils and legal aid, we see RECs and Law Centres closing or in jeopardy.
NS
Everyone seems to agree that more power should be given to local groups. What are some successful groups in your region?
Forward Momentum
Alan (FM): There have been some successful groups in the North West. Manchester Momentum have put on some really innovative political education and social events. In Liverpool we linked up with trade union struggles – Momentum members supported the successful campaign to prevent the overnight closure of two local fire stations, for example.
But over time many local groups have become less vibrant. They were denied control and resources, the number of active members dwindled because of disagreements with the leadership. Forward Momentum wants to support and build on best practise; scale-up political education, turn members into organisers, equip local groups and members to launch and support community and workplace struggles. We also have to think about how Momentum groups operate in smaller, deindustrialised towns where support for Labour has been ebbing away. A local group in Crewe will need different support to Manchester or Liverpool.
Charlie (FM): One massive problem we have is that local groups are not only distant from Momentum's leadership but also distant from one another.
It would be great to reel off a number of success stories from groups outside my own, but Momentum has done little to promote knowledge sharing and best practise. I would say that my own branch, Cardiff and Vale, has been relatively successful compared to others in recent years that have dwindled away. We have maintained around 500 members, we get 15-80 people coming to every meeting and we host a regular pattern of activity that members can get involved with.
In the last 6 months this has included coordinating hundreds of supporters during the general election, running phone banks for Rebecca Long Bailey's leadership bid, providing political education through book clubs and events, helping to support community organisations such as Acorn, providing solidarity to a number of local causes and beginning to plan for a Cardiff Transformed event. With the right resource and support, even the most remote groups could become a hot-bed of activity through which members feel empowered to change their communities.