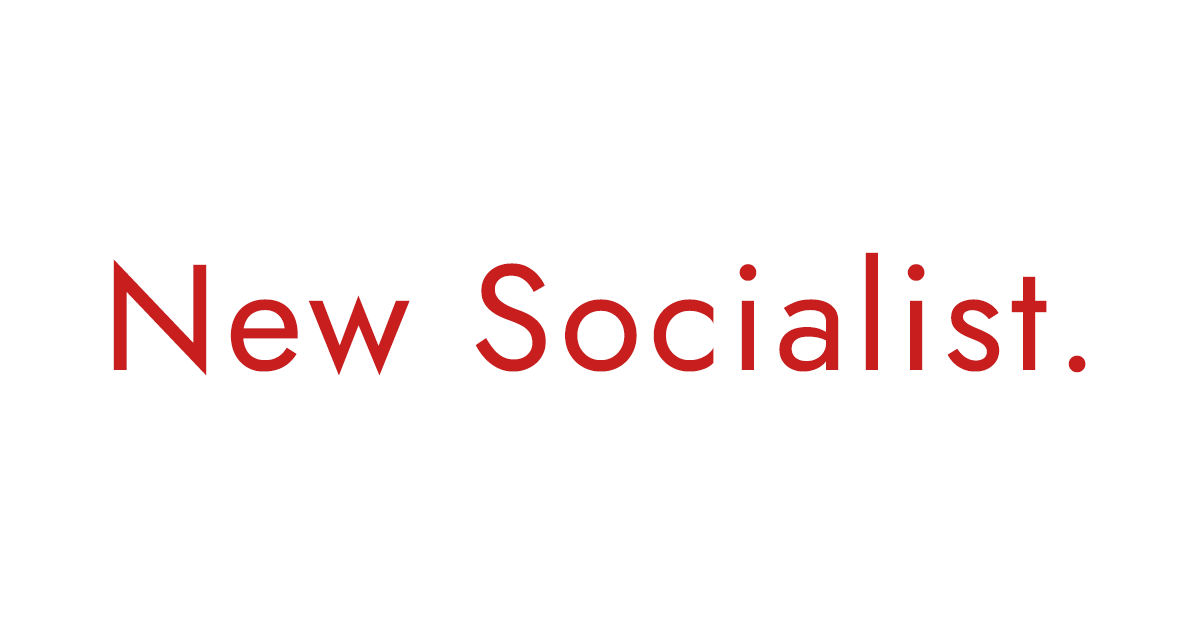 Interview with Momentum NCG candidates: Public Office Holders
{ Momentum NCG 2020 }

The Editors / June 20, 2020
---
The fourth of our interviews with Momentum NCG candidates from the two main slates. Today: Public Office Holders.

5999 words / 24 min read
---
With the left still reeling from defeat in the 2019 general election and the leadership campaign which followed, the elections to the Momentum National Coordinating Group (NCG) represent a major opportunity for a critical appraisal of the last five years – and what the left does next.
Unfortunately, the level of discussion within internal elections has generally been quite low - and this one is no exception. On 31st May, therefore, New Socialist reached out to the two main national slates (Momentum Renewal and Forward Momentum) with a series of questions for candidates in each region. We've tried to tease out differences between the slates and pin them down on some of the difficult questions – we'll leave it to you to determine how well they've stepped up.
We asked for named responses from candidates, but in some cases answers were submitted on behalf of the whole section, or generically across the entire slate. As well as the answers below, we'd encourage you to look at slates' responses in other sections, and candidates' responses to the pledges put together by the Labour Campaign for Trans Rights and the Labour Campaign for Free Movement. New Socialist would also note that it's not enough to sign pledges and then equivocate over supporting them – you either support them or you don't. In some of the answers we received to our questions, particularly over the tenth LCTR pledge ('Support the expulsion from the Labour Party of those who express bigoted, transphobic views'), we're concerned by hints that candidates might be willing to row back. New Socialist believes that it's necessary to be able to draw lines, and that worries about the possibility of unfair expulsions can be a handy cover for people who'd oppose expulsions in any circumstances. We would also like to reiterate our support for the ninth pledge, which demands organising and fighting 'against transphobic organisations such as Woman's Place UK, LGB Alliance and other trans-exclusionist hate groups.' The transphobia of these groups is well documented and a demand to oppose them is merely a demand to be consistent in our opposition to bigotry and exclusion and to make good on the provisions in the Labour rulebook that 'No member of the Party shall engage in conduct which… might reasonably be seen to demonstrate hostility or prejudice based on… gender reassignment or identity'.
It is disappointing that Momentum Renewal have not engaged with the specific questions directed at Public Office Holders, and that in their generic response to our question about Labour councils – posed to every region – they have not commented on Haringey specifically. This is significant because in addition to Emina Ibrahim, Haringey Council's Cabinet Member for Housing, and a candidate in this section, Momentum Renewal have endorsed another Haringey councillor, deputy leader Seema Chandwani, in London. In total the Momentum Renewal slate contains nine councillors; the Forward Momentum slate contains just the three local authority politicians interviewed below. The New Socialist editors want to stress that we take a dim view of attempts to evade accountability. Socialist councillors should be prepared to defend their actions and those of the councillors that they share a slate with.
We've decided to interview the two main slates because we think that they're the ones that most need to be interrogated – in most regions, it would be impossible to use all your votes without voting for a candidate from one of these two slates. However, we recognise that there are independents running in these elections too, and we want to give them a right to reply. We invite independents to submit responses of no more than 1000 words to [email protected], outlining their responses to the questions we've raised and highlighting the differences between themselves and the interviews that we've published.
More information about the NCG elections, which close on Tuesday 30th June, can be found here. The full list of candidates is here – Momentum's regions, which leave a lot to be desired, are based on European parliamentary constituencies (unless you're in Cumbria). You can search for yours here.
Our publishing schedule for these interviews is as follows:
Wednesday 17th: London
Thursday 18th: Midlands and East
Friday 19th: North West and Wales
Saturday 20th: Public Office Holders
Sunday 21st: South East and South West
Monday 22nd: Yorkshire, North East, Cumbria, Scotland and International
NS
Can you introduce yourselves? Who are the members of your slate?
Momentum Renewal
All candidates (MR): We are a group of activists from across the country who want to renew Momentum by uniting the left to win the battle for socialism in our party. Our campaign is backing candidates from Matt Brown, the pioneer of the Preston Model, LGBTQ+ activist Chardine Taylor Stone to the left-backed candidate for Deputy Leadership in Scotland, Matt Kerr and Labour's NEC member Huda Elmi.
We understand how disheartening the last six months have been. First the general election, then the leadership and NEC by-elections. For the Labour-left to stay relevant, we need to remember what we're for: our priority is building the local institutions that create vibrant socialist cultures and ensure the voting in of socialist MPs. The candidates we are backing have ensured socialist victories at local, regional and national levels. That is the kind of experience that Momentum needs to unite the left and build for the future.
(Editors' note: The Momentum Renewal candidates in this section are Sarah Doyle, Emina Ibrahim, Leigh Drennan, and Jon Trickett)
Forward Momentum
Christine Howard (FM): I'm Christine Howard - I'm a Labour councillor and activist in Sefton, Merseyside, a member of the Steering Group for The World Transformed and I'm one of four people standing for the Momentum NCG public office holder positions as part of the Forward Momentum slate. Alongside me are Barrie Margetts, Jamie Driscoll and Nadia Whittome. Barrie is a councillor in Southampton, an Emeritus Professor in Public Health at Southampton Medical school and sits on the city council's Health Scrutiny Panel. Jamie is the North of Tyne Metro Mayor in the Newcastle City Region. He's investing in a Green New Deal, runs a zero gender pay-gap authority, is democratising the economy with worker-owned supply agencies and a people's bank, and is procuring employers to pay the Real Living Wage. Finally, Nadia is MP for Nottingham East and Britain's youngest MP. Before entering Parliament, Nadia was a care worker, then a hate crime worker, and she recently returned to care work to provide support during the pandemic, but was sacked for speaking out about the lack of PPE.
NS
How did your slate come about? What were the processes that got you on?
Forward Momentum
All candidates (FM): Our slate came about through open primaries, with the final slate selection weighted to ensure diversity. To stand each candidate had to have the backing of at least 15 members. We submitted responses to a series of questions as to who we were, what we stood for, and what we would do if elected, and at hustings we had 90 seconds to introduce ourselves and then a minute to answer questions. Any Momentum member could sign up to vote in the open primaries.
Momentum Renewal
All candidates (MR): We reflected upon the failure of the NEC by-election in April and understood that the most important political priority needed to be the sustaining of the fragile coalition that constituted the Labour Left over the Corbyn era. We therefore made it our priority that any candidates we choose to support must reflect the political diversity of the coalition of support that we've received and not be dominated by a particular point of view. Another imperative is that the slate, while respecting the need for breadth, must share a basic vision for the future of Momentum in order to be coherent and accountable for delivering on our full list of pledges. Furthermore, it's extremely important to ensure the desired balance and diversity on a slate in terms of politics, skills, geography, age, background and BAME representation.
As a result, Momentum Renewal's key decisions were taken by a Strategy Panel with a remit to reach out to people across the Labour Left to try and reach the greatest possible degree of unity and consensus before deciding on candidates or policies. This didn't just mean liaising with established groups or well-known figures, it also meant providing ways for every Momentum member who has an idea about the future of Momentum or who is interested in standing for the NCG to get involved. We certainly don't have all the answers, and utilising all the talent that's out there in our movement will be vital to unlocking our potential in the future.
NS
What has Momentum done right in the last few years?
Momentum Renewal
All candidates (MR): Whilst it is of great importance for NCG candidates to understand Momentum's limitations over the last 5 years, its successes perhaps don't get the praise they deserve. It is easy to forget quite how disoriented and unprepared the left was as it assumed the leadership of the party in 2015. In the context of this, Momentum should be praised for its immense electoral mobilisations, its (until recently) near-perfect record in internal party elections, and its amplification of demands around the Green Industrial Revolution, abolition of detention centres, the shorter working week and others – many of which found their way into the 2017 and 2019 manifestoes.
The enlargement of the SCG – despite the PLP decreasing in size overall since 2015 – has in good part to do with mobilisation organised by Momentum in local selections. This will surely be invaluable over the coming years both in helping regain the leadership for the left as well as emboldening the demands of the extra-parliamentary left.
This was all made possible by Momentum's 40,000+ strong membership. The enormity of this achievement cannot be understated – for a left organisation within The Labour Party to have a membership of this size would have been unimaginable 5 years ago. This success is also arguably Momentum's greatest downfall – the failure to mobilise such a large membership in communities as well as conferences is well understood by Renewal candidates; rectifying this, building on those successes of the Corbyn era, should be of great urgency to any successful NCG candidates.
Forward Momentum
All candidates (FM): The most powerful thing Momentum did was to support the first socialist leader of the Labour Party in generations and to facilitate thousands of members campaigning to make him prime minister. This galvanised many people, giving people hope for a new way of doing politics and for standing up for socialist values and principles.
Initially it felt like there was a balance between the top down 'election machine' work- getting candidates elected to the NEC, to councils and to parliament- and bottom up community engagement.
Barrie Margetts (FM): In Southampton, we established a 'Labour Grassroots' group to reach out and support older people to stay in their own homes by helping them look after their gardens- this had been shown in other cities to reduce loneliness and isolation, and also to improve health and wellbeing and to reduce demands on the NHS. Alongside this, through grassroots organising, we were able to take control of our local CLP and all-members meetings (we are a district party), and thus to get socialist voices onto committees and to conference as delegates.
At the 2018 party conference in Liverpool, Momentum staff were really helping delegates to push forward democratic change and helped us work our way through the complex processes of decision making, but the change we were all hoping for - open selection - was blocked.
Christine (FM): Their digital mobilisation during election periods was second-to-none. In both 2017 and 2019, hundreds of activists in Merseyside left the safe seats in and around Liverpool city centre, directed by Momentum to 'my nearest marginal' or following 'my campaign map' to seats that really needed our help
NS
And where did it go wrong? What or who was to blame?
Forward Momentum
All candidates (FM): Over time the balance between top down election machine and bottom up community engagement shifted too much towards the top down machine politics. It felt as though local groups were told what to do and who to vote for without any engagement or say. Local groups had little autonomy or control over what they did, without data and resources, or the freedom to campaign on local issues, beyond how to get MPs (re)elected. Candidates were helicoptered in, rubber stamped by head office without any consultation with local groups driving frustration, disengagement and anger on the ground.
Structural issues, and challenges from other groups on the left and right, led to a siege mentality and centralisation of control. The control of the selection of candidates from within a narrow pool of people close to the leadership alienated many that were not part of this bubble (which happened to be mostly London, but could have been in any big city, and which is why we in Forward Momentum do not support simply moving the office to another big city, but rather to decentralise control to nations, regions and groups as well).
Momentum Renewal
All candidates (MR): Momentum's problems arose at the dawn of its creation. It was an organisation formed without a structure, strategy or clear political orientation and thus became all things to all people. This meant that its entire development was fuelled by short term demands and not a long-term vision. Subsequently, the organisation developed in an overly hierarchical and bureaucratic fashion. No one person was to blame for this happening, these errors occurred due to the conditions surrounding Momentum's birth and initial development. Now the Labour left is no longer preoccupied with the defence of the party leadership there is now time to re-evaluate Momentum's role, its structure and strategy moving forward.
NS
What will be your priorities on the NCG?
Momentum Renewal
All candidates (MR): We have to rebuild and grow the socialist left in the Labour Party and try to re-capture the energy and enthusiasm which defined our movement between 2015 and 2017.
There are 3 areas we will concentrate on delivering to achieve this if we're elected:
Supporting moving offices away from London, improving the support available to local groups and giving Momentum members a meaningful, democratic voice over policy making, strategy and the direction of our campaigns

Bolstering the political education which is available to activists on campaigning, party rules and structures and the trade union movement, so when people join Momentum there is a pathway available to train and support them in making a contribution to our movement.

Strengthening the links between Momentum and the trade union movement. As Lawrence Dunne outlined in his recent article on LabourList, we view the task of building the socialist left within unions as key to our chances of successfully moving on from the Corbyn era and ensuring our politics are relevant to people. Being active in a union, helping to face capitalism down at its source, should be seen as a key aspect of every member's contribution to what we do. Momentum is in an ideal position to help with this through our political education programme and through ensuring we dedicate staff and resources to developing local links with trade unions and the socialist factions within them.
Ultimately, our aim should be to once more inextricably link the struggle in the workplace and the fight to transform wider society.
Forward Momentum
All candidates (FM): The FM slate has, by a process of discussion and debate with hundreds of Momentum members, developed five key priorities. One of the most pressing concerns would be to reach out and try to galvanise the left within the Labour Party and beyond. But we also need to re-found Momentum itself. We mean to do this by holding a convention at which we can revise the constitution and (re)build democracy in the organisation. We will empower members and put an end to stitch-ups and top down control of decision making. We will give nations, regions and groups control and enable them to engage within their communities in class struggle, in particular to fight the inevitable injustices that will arise from the way our current government tries to address the economic consequences of Covid-19.
NS
Many people have identified the upcoming the NEC elections as a crucial battle for Momentum, with failure in the last set seen as down to a disunited left slate. What were the reasons for this? How should such a slate be formed? And how do appeals to unity interact with concerns around backing, for example, candidates who are transphobic or who equivocate over condemning antisemitism?
Forward Momentum
All candidates (FM): We feel that processes must be democratic and open. We can only solve the problems around democracy and accountability if we ourselves have democratic legitimacy. Given that Momentum has lost the trust of many members and allies, this may take a lot of time and effort, but it needs to be done.
Regarding trans rights, antisemitism or indeed any form of bigotry (for example the disgraceful comments about Diane Abbott and other BAME people revealed by the leaked report), we must adopt an uncompromising, anti-sectarian approach. The socialism we believe in is ultimately about freedom; members who impinge on the freedom of marginalised groups should be investigated, held to account and expelled if they refuse to mend their ways. They certainly should NOT be on Momentum slates or committees and should not be allowed to hold or even stand for roles in the organisation. Open and transparent vetting and accountability processes must be put in place.
Momentum Renewal
All candidates (MR): Our priority is to bring about a united left slate ahead of the NEC elections, whenever that may be. The lack of consensus on a united slate in April cost us the NEC elections and has led to many of the victories won over the course of the last 5 years being undone in a matter of months. We cannot let this happen again. We need to be frank, though: coming to a consensus on nine candidates is far more achievable than on two. We would therefore get round the negotiating table at the CLGA and try and come to a consensus on the kind of reforms in the Party that we are strategically well-placed to win, and subsequently draw up a collective slate that supports those priorities. During negotiations, if we are elected, we will continue to strive for a slate of candidates who embody all of our values as socialists and people who believe in equality. This includes arguing strongly against candidates who fall short of that standard, be it in regards to antisemitism, transphobia or any other form of bigotry. Individuals on that slate should be held to the highest of standards as potential representatives on the ruling body of our Party.
NS
Have you all signed the Labour Campaign for Trans Rights founding statement?
Momentum Renewal
All candidates (MR): The majority of the candidates we are backing have now signed the Labour Campaign for Trans Rights founding statement. We are pleased that there is such a consensus across both slates on this.
(Editors' note: at the time of publication, neither Momentum Renewal's Jon Trickett nor Emina Ibrahim have signed the LCTR pledges)
Forward Momentum
All candidates (FM): Yes. We also believe that expulsion should only happen after due process- which should include political education- and that anyone accused should be immediately suspended to try to make left spaces as safe as possible.
NS
How do you expect to work with other members of the NCG? Will the organisation that's supporting you continue to exist after the NCG elections?
Forward Momentum
All candidates (FM): We expect to work in an open and collegiate way, by discussion and alliance building and developing consensus. We will not rely on backroom deals and stitch ups; we want to do things in an open and transparent way so our members can see and understand what is going on in the NCG. We will need formal mechanisms for this - members have a right to know what is happening and the thinking underpinning it. Currently, too much is secret and opaque and there are no mechanisms to ensure honest communication with members. This is not just undemocratic but antithetical to competent governance and has been normalised.
If elected, we want to be accountable to our members, and want them to have the right of recall if they feel we are not doing our jobs properly. Forward Momentum has been a breath of fresh air, and the way it has operated and the ideas coming forward have been both liberating and energising. The campaign won't continue as it is, but we want all those who have got involved to hold us to account if we are elected, and we are all committed to delivering on the programme for change we are standing on.
Momentum Renewal
All candidates (MR): Momentum Renewal is not an organisation, but a new strategic direction for Momentum moving forward. All of our candidates would work with those elected across the NCG to unite the left. Our aim is twofold: to bring about a united left NEC slate and to rebuild in communities up and down the country. We would work with anyone who agreed that both of those things are the priority for the Labour Left moving forward.
NS
Each slate has expressed a commitment to 'socialism' – but what does socialism mean for you?
Momentum Renewal
All candidates (MR): At its core, socialism refers to the democratisation of life itself. A post-capitalist mode of production in which wealth, power and ownership are in the hands of the working class - the social majority of Britain and the world - diametrically opposed to current order. To put it simply, socialism is a movement to abolish the present state of things in pursuit of a fundamental and irreversible shift in the balance of wealth and power in favour of working people and their families.
Forward Momentum
Christine (FM): The dictionary definition of Socialism is the collective ownership and control of the means of production, distribution and exchange - but we need to be careful not to fall into the Capitalist trap of only thinking about wealth in terms of money. The wealth of a society comes from the shared wellbeing of its communities and that cannot be bought or sold. Councils in Merseyside have had hundreds of millions of pounds taken away from them in the name of austerity over the past ten years and, yes, that has resulted in a reduction in the investment made in our towns and cities but it has also left whole communities without dignity, trust or hope. That needs to be rebuilt from the ground up which is where local Momentum groups could play such a pivotal role.
Barrie (FM): For me it started with questioning the prevailing views about my countries; I was born in Australia to an Englishman who demobbed after the second war. Australia's involvement in the Vietnam War and the treatment of the First Nation people made me ask how one group of people can treat another group this way when we are all basically the same. The driver for my working life in public health has been how we organise society for the benefit of all - not according to the creation of private profit. These threads come together for me and define socialism, the organised, collaborative efforts of society, the control and use of wealth for the good of all, not just a few, solidarity with all people around the world, and standing up for each other. A system that protects and supports all, based on need and not the ability to pay. A recognition that the world we live in must be protected and not exploited for greed and the benefit of a few. And ultimately, socialism means an opposition to capitalism.
NS
Councillors bring valuable experience to Momentum and the NCG, but many social movements face local councils as their immediate antagonists – see, for example, the struggles over the Latin Village in Haringey. How can this contradiction be resolved?
Forward Momentum
All candidates (FM): Too many of our councils, even those run by Labour administrations, are unable to imagine anything beyond capitalism, and specifically neoliberalism, even if they don't always realise this. Our councils - where councillors are not full-time and only paid expenses - too often give delegated powers to unelected officers to make decisions. All too often these officers are conservative in their outlook and do not naturally look to engage with local communities or trade unions to seek their views and build consensus as to how the city or borough should be run for the good of all residents.
Barrie (FM): Planning is a good example of the way that people and backbench councillors are told we have to do things to make a profit otherwise developers won't invest in our community. Social (genuinely affordable) housing is almost always marginalised and, when it comes to it- even when planning stipulates a certain proportion of 'affordable housing'- even these token gestures will all too be watered down on appeal because developers say they can't make enough of a profit.
To combat this, we need more socialist councillors who demand more say over what happens in the council, and to reduce delegated powers to officers. That must be built on accountability and transparency. The people who live in our city need to have a real say in what goes on, and councillors must be more open and responsive to these voices. We have argued that having 'amateur' councillors running complex organisations is not in the best interests of the community. I believe we need to reconsider how we fund and run local government.
Having a really effective left council would mean having a strong local activist base to rely on, with good connections to the council. This is absolutely imperative in pushing the councillors left and holding them to account, or in protecting them from attacks. It's also vital in terms of having personnel to draw from, not to mention having the intellectual capacity necessary for theorising and strategizing. Momentum can be central to all of this. At times it seems left councillors stand for election without a clear plan of what they'll do if they win, so we must draw on the tremendous wit and imagination of grassroots activists.
Momentum Renewal
All candidates (MR): We have a lot of trust that we need to rebuild with our communities. When we talk about the 2019 general election result, there is a narrative of winning back labour heartlands. It is socialist councillors that have a responsibility to empower labour heartlands and their local authorities.
The buzzwords around labour councils should not just be ways to describe different economic models. They should present opportunities for local people to actively participate in the economic decisions that affect their lives and the future of their city. Injecting our socialist values into a local authority means transforming the stale and sterile managerialist model of local government.
It needs to be acknowledged that the principles of the Corbyn project, which reintroduced dreams of municipal socialism, will end up playing out in hyper localised areas. This means for example, that no workers co-op or community bank would work with a one size fits all approach. A community land trust in London will be very different to one in Liverpool - and that is why it is vital to put residents at the heart of any transformative planning.
If we take the idea 'the worker knows the workplace the best', and embed this ethos within neighbourhoods and communities. Then local people should be supported in becoming active citizens who can change the social landscape of their towns and cities. Rebuilding trust between elected representatives and local people means demonstrating that you have the same aims.
Partnering with private companies that have little knowledge about how an area functions will only result in resident alienation and much needed funds being milked out of the council budgets and used to top up investors piggy banks.
Any notion of reinvigorating an area should be a discussion that is led by local people and is for local people. The role of a socialist councillor is to bring these people together. A group of neighbours will know what is best for their local area better than any developer ever could.
Whilst representative democracy provides individuals with some power, it is the responsibility of those individuals to empower the communities which they represent. The power of our movement cannot be mobilised by any one individual and will not reach the potential that we dream of if those elected individuals do not function to empower the many.
So often, it is Labour Councils that have implemented cuts. It is true that cuts to councils disproportionately affect Labour councils but this does not excuse them from subsequently making further cuts. What is needed now more than ever is an anti-cuts fightback across local government to protect our communities, which is why we support extended and providing extra resources for the Momentum Councillor Network.
NS
What role do you see for 'autonomous' or 'liberation' campaigns within Momentum? How should Momentum relate to groups like Socialists of Colour?
Momentum Renewal
All candidates (MR): In light of the racism in the leaked report and the fact that Keir Starmer is supporting aggressive prosecutions to protesters within the BLM movement, it's an incredibly difficult time for BAME members to be in the Labour Party right now. Within that context, it is really exciting to see so many people, like Socialists of Colour, coming out to self-organise. What we really need to do is funnel this activity into channels inside the Labour Party. We do not need to replicate this in Momentum, and anyone proposing an internal structure of BAME representation within Momentum doesn't understand the nature of how we best use our resources and create these spaces. The principle of self-organisation stands that anyone who wants to organise absolutely should do, but it's important we recognise where these spaces are most needed. BAME socialists need to be organising in the Labour Party because that is where the power is. Because of the work of BAME organisers within Momentum, we now have the opportunity to set up local Ethnic Minority Forums that have clear democratic lines to their CLP. We have the opportunity to elect BAME officers who can represent BAME members on the EC and self-organise their BAME caucuses both inside and outside their CLPs. Through these we can exert our influence on CLPs and Labour Groups as well as the NEC and leadership. As a movement we really need to understand the power of these internal party mechanisms more and use them. And as Momentum we should be educating our membership and having these discussions of how we self-organise within the party with groups such as Socialists of Colour.
Forward Momentum
All candidates (FM): We believe Momentum should work with and support the good work done by such groups, driven by socialist values of cooperation and principles of solidarity. BAME self-organising is a priority for Forward Momentum, and if elected we will establish a democratically-run Momentum BAME members network to support BAME self-organisation. Our plan for Momentum also includes a commitment to foster joined-up self-organisation in BAME, LGBTQ+, Women's and Disability Momentum sections to formulate a coherent fight against bigotry, oppression and the exploitation of the working class in all its diversity.
NS
Is there anything that Momentum shouldn't be doing? Is there anything which would be better to be done by other groups on the left?
Forward Momentum
All candidates (FM): There is no specific area of work that Momentum partake in as a matter principle; the issue is how Momentum works and relates to things. Momentum should not seek to control everything top down. We should seek agreement and consensus across different voices on the left so that we never again have a divided left when it comes to elections.
This can only be built on trust and recognition of the rights of groups to have different views on things, but to see what we have in common - a socialist view of democracy. Within Momentum, we should be liberating and empowering nations, regions and groups to take on local struggles and to provide support in these struggles. Momentum doesn't need to do everything - there are many different campaigns, be they local or national, liberation struggles or workplace-based struggles, within the Labour party or beyond. There must, however, be a space where activists can come together to democratically coordinate an overall strategy. I think this should be Momentum's role. Then the point becomes not that Momentum needs to do everything, but that it needs to help, to link, to coordinate, and it has to make sure that somebody is doing the critical things, and being properly supported by the rest of the movement.
Momentum Renewal
All candidates (MR): It's difficult to identify anything which Momentum shouldn't at least be attempting to influence within the socialist left of the Labour Party.
However, one thing we are passionate about is that we don't believe we should be aiming for Momentum to become a mini-political party with bureaucratic structures and procedures which mirror those in place in the party. Our main task is organising, educating and mobilising people to transform the Labour Party and help win wider society to socialist politics, so everything we do has to be checked against those priorities.
NS
As Public Office Holders, what do you view your role as on Momentum's NCG?
Forward Momentum
All candidates (FM): We may have different views on these as we are MPs, elected Mayors and councillors - in some cases we are in opposition, in others we may control the council, or we may be Labour councillors attempting to drag a right-wing Labour council to the left! My view is that we are the link between government and decision-making bodies that run the countries, cities and boroughs and our members and the community.
Barrie (FM): I feel our role is to listen to and reflect the views of people in the way we do our 'jobs' as elected officials and ensure that these voices are heard by the NCG, which should inform the way Momentum is run. I would also hope that we can shape the way our councils are run for the benefit of our residents. Inequalities in health and wellbeing are too prevalent in all the cities and towns in our countries, and I want us to work collectively to reduce these inequalities. I should add though that once we have built real power in communities and workplaces, the public office holder's section of the NCG may become obsolete, and once this is the case you have our word that we will vote to abolish ourselves!
NS
What limitations have you encountered as a Momentum-supporting Public Office Holder?
Forward Momentum
Barrie (FM): My experience is one of isolation and being a lone left voice on a Labour Group. As a new socialist councillor I have found a lot of resistance to change, particularly in attempts to open up decision making and make things more transparent and accountable. Cabinet make the decisions and backbenchers have little say, often being no better informed than residents.
NS
Do you think the role of Momentum in national, regional and local government is broadly similar, or are there differences?
Forward Momentum
All candidates (FM): The decisions being made at these different levels of government need to be taken into account in the way Momentum runs, while ensuring that decisions at each level are coherent, consistent and fair. Forward Momentum supports devolving power down to communities and ensuring representation at each level reflects the community they represent, where members have an open chance to stand and be counted.