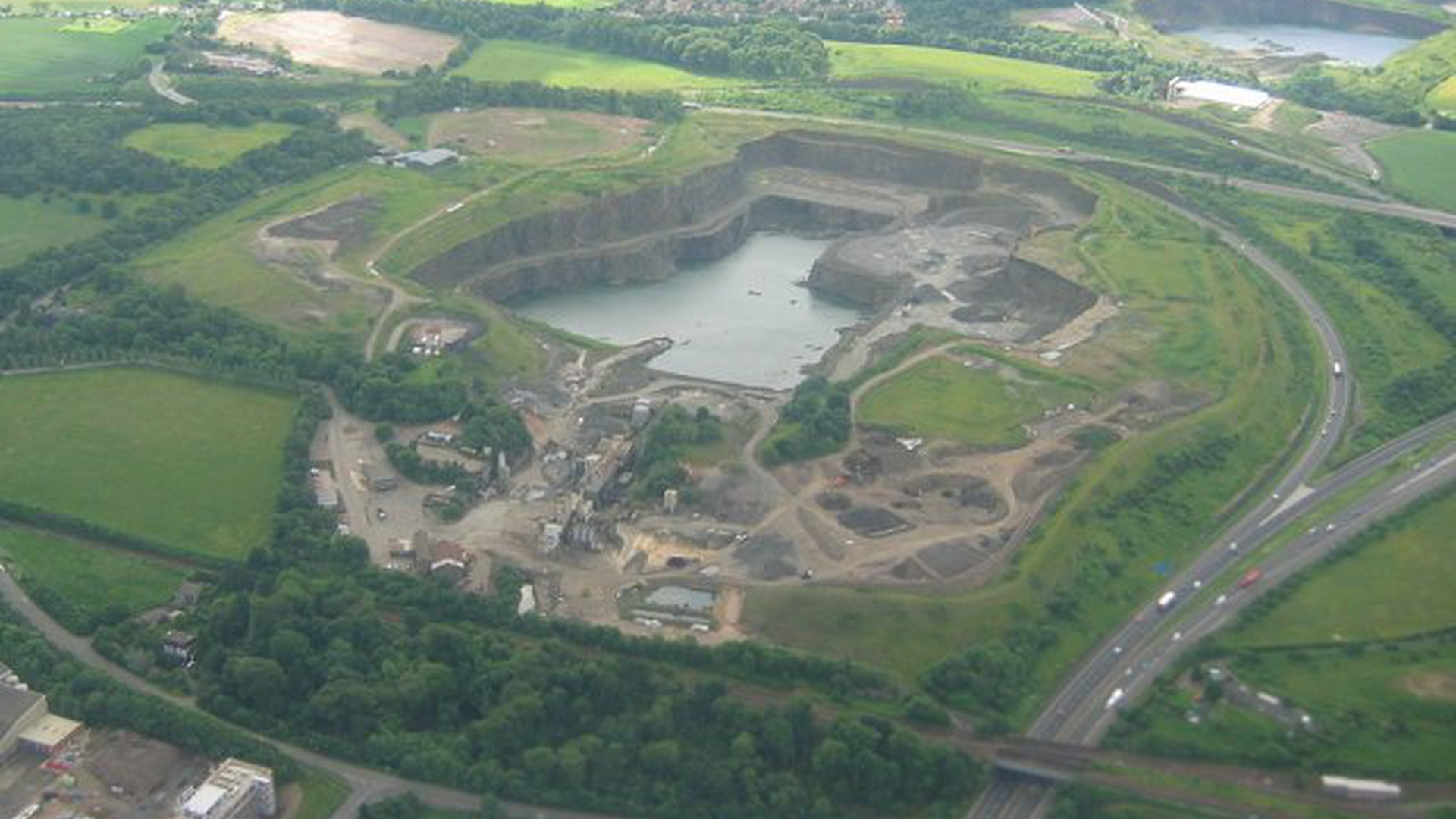 Interview with Danielle Rowley MP
{ Westminster }
---
"Nowhere is more important to delivering another Labour government than Scotland," commented Jeremy Corbyn ahead of embarking on his tour of marginal constituencies north of the border earlier this week.

2295 words / 9 min read
---
"Nowhere is more important to delivering another Labour government than Scotland," commented Jeremy Corbyn ahead of embarking on his tour of marginal constituencies north of the border earlier this week.
It's an exciting and tumultuous time for Scottish Labour, who won back six seats in the 2017 general election following catastrophic losses in 2015. However, delight at the gain of these seats must be tempered by the acknowledgment that the main beneficiaries of the SNP collapse were the Tories, who gained twelve. Put plainly, Labour's achievements in England and Wales at the general election were not matched in Scotland, although we can take heart in the knowledge that predictions that "Jeremy Corbyn has handed Scotland to the SNP on a plate" have not come to pass.
The wider Scottish picture at the election was mirrored to an extent in Midlothian, the site of one of Labour's six gains. The seat, held continuously by Labour from its creation in 1955 until it was lost in the SNP surge of 2015, was won back with a slight majority of 885 by Danielle Rowley, the first female MP for the constituency. With turnout down slightly on 2015 - a wider phenomenon attributed by many to a growing disaffection with the SNP - the SNP vote plummeted by just under 9,000 votes, Labour gaining just under 2,000 votes but the Tories added around 5,000.
Rowley, who spoke at a Corbyn rally in Glasgow during the campaign, is one of two new Scottish MPs whose candidacy had been endorsed by the Campaign for Socialism prior to June 8th. Despite being one of the youngest members of the new Labour intake she comes to Westminster with formidable political, policy and campaigns experience having worked for homeless charity Shelter, the Association of Chief Officers of Scottish Voluntary Organisations, for the Scottish Parliament and in Gordon Brown's constituency office.
With the Commons in recess New Socialist's Westminster co-editor Gail McAnena caught up with Rowley to discuss the manifesto, Emily Thornberry and life as a new MP.
NS: Firstly, congratulations on your election victory!
DR: Thank you!
What was your personal highlight from the campaign?
It was a few days before the end of the campaign and it was pouring down, raining sideways. I went out with my campaign agent, really expecting maybe at most a handful of other people to join us…and 15 people showed up. Everyone was in such good spirits despite being soaked but we just kept going. Morale was so high, it was such a good day and the responses [we got from the public] were great.
What was the biggest challenge you faced in winning your seat?
I think that it was that the referendums were still being questioned quite a bit and I was really keen to talk about all sorts of policy…but in 2015 there were still a lot of folk who still didn't even want to speak to you because you were Labour. This time round it felt really different, people wanted to engage and hear what we had to say. It was still a bit of a challenge sometimes but it wasn't as much as it had been before.
Speaking of policy, what aspects of the 2017 Labour manifesto do you think most chimed most in your constituency?
The whole manifesto went down really really well but I think it was maybe the £10 living wage. In my constituency there's a lot of in-work poverty and a lot of people had been saying "I work all the hours I can get, I've got multiple jobs, one is [on a] zero hours contract…and I still can't afford to feed my family, I'm still struggling to make ends meet".
Are there any areas you would have liked to have seen the manifesto go further on?
Good question! For me I really liked the 2015 manifesto as well, and for that one I felt like there were a lot of things they could have gone further on and this one did that. It's something I'm really, really happy with and it was the perfect balance, it had something for everyone and it really united people…I've had people from all different walks of life in Midlothian saying there was at least one thing that spoke to them.
In your maiden speech you spoke about how proud you were to be the first female MP for Midlothian. This election saw a record number of female MPs elected [208] and Labour has the highest number across any party [119 - 45% of the PLP] but this is still only 32% of all parties. What do we need to change to get more women involved in politics?
I think it's a shame that politics is still something that a surprising amount of people still see as something as a 'place for men' and that's changing but it's not gone far enough. I think that all women shortlists and anything we can do to get more women standing would make the difference. The merit argument is just something that doesn't stand up. Of course women are able to get there on merit! But a lot of the structures stop them doing so, there has to be more change to encourage more women to stand and be supported when they do.
I was really honoured to have a lot of support in my local constituency party, a lot of people who came out and had time to come out were predominantly men and were absolutely behind me; I didn't get a lot of [sexism] on the doorstep but there were a few instances of people saying things like 'oh she's a young woman, she can't be an MP' and these older guys were absolutely outraged like 'sorry you don't think she can do the job because of her gender?'. So it was really great to have that support. But I think that we need to encourage as many women as possible to stand (for Labour or other parties!) and in my constituency I want to hold more events solely for women, which I've done before. Create spaces where women can talk about issues that are important to them and talk about the barriers, maybe why they wouldn't stand for council or for Scottish Parliament or UK Parliament and look at what we can do to remove those barriers.
Who better to ask, right?
Exactly!
Laura Pidcock spoke in her maiden speech about the intimidating nature of Westminster and implied it was archaic… do you agree?
Absolutely. I was speaking to someone in Scotland the other day about how people almost treat MPs different than they treat MSPs and I think a lot of that is because when you look at Scottish Parliament, when you watch a debate or look at FMQs, they're just sitting at wooden desks and it looks normal people in a regular(ish) conference room and you can imagine 'well these are people like me'…it's fairly normal. But when you see Westminster and you watch PMQs and everyone is roaring and shouting in a way that you wouldn't do in real life - and there are the doorkeepers who are amazing and really helpful but they are wearing tailcoats… it looks like such a strange place…it's alienating almost.
But how do we change that, how to do we open up Parliament to the country and the membership at large?
I think there's lots of things that can be done. Obviously Westminster is an amazing building but we could update the customs.. It's really bizarre that we're not allowed to clap, because I think Henry VII decided he didn't like clapping or something?! Both laugh It's just tiny little things like that which make it seem so strange. I think The Speaker has been very good in that actually, changing the dress-code conventions [it's now no longer mandatory for men to wear a tie in the House of Commons] just small symbols like that.
I loved that Hannah Bardell (SNP MP for Livingston) was allowed to wear her Scottish football shirt into the Commons…
Yeah it was really good. I think also again it's a case of needing to have more women MPs, BAME MPs, younger people…I feel like this is much prevalent on the Labour benches. When you look at us, we look much more like society and I think this helps. When people look at Parliament it will be good for them to see someone they can relate to.
In your own maiden speech you mentioned Eric Clarke and that you're proud to be carrying on his mantle as a 'proud socialist and trade unionist'… Who or what has been your biggest political influence?
This will sound like the cheesiest answer, but in terms of political influence, it honestly is my Granda. He was a blacksmith down the mine, a Labour Councillor, NUPE national officer, and STUC president, and is now a retired artist and writer. He has always stuck to his principles and taught me a lot about politics and principles.
I also have huge admiration for Jennie Lee. I have had a lot of comments about being a young woman in politics as if it's something new – but Jennie was there paving the way almost 90 years ago. She was ambitious and brave, and had some major achievements that I value today such as the Open University and her work on the arts.
You've previously worked at Shelter. Is housing a large concern in your constituency? How do you think the political response to Grenfell has been?
Housing is a massive issue in my constituency, as well as across Scotland and the UK. The amount of time families are spending in temporary accommodation, or waiting years on housing lists with children or poor health before they get a permanent home is simply unacceptable. I am proud of the way Jeremy Corbyn, Emma Dent-Coad, David Lammy and the whole of the party have responded to Grenfell – Labour have shown we are committed to people's safety, to valuing our public services, and to standing up for people's right to decent housing. I think the response from the Government has been very disappointing. I haven't felt any sense of urgency from them to make the large scale changes that are needed. Housing needs to be much further up the agenda for the UK Government, as well as the Scottish Government and local councils.
What effect do you think the prospect of indy ref 2 had on the election result?
A second referendum did come up on the doorstep, as well as people's frustration with the SNP's record in government. A lot of people told me they voted SNP because they wanted a change and thought they would be something different, but have been disappointed by their lack of following through on promises. There was a frustration that, especially in Scotland, we have been constantly at the polling station for the past few years, and people want to see real change rather than another vote for a promise of change that might never come.
Scottish Labour had a disastrous 2015 election. In 2017 although you won your seat and SNP lost nearly 500,000 votes, Labour only gained around 10,000 across Scotland. It has been suggested that this was partly because senior figures in Scottish Labour were openly hostile towards Corbyn and that the Scottish Tories were not effectively challenged. What do you think the main issues are? How do we insure that Labour does a lot better in Scotland at the next general election?
I hope that come the next general election, the whole party can be united behind Jeremy and working together towards the same goal. I think the issue with campaigning in Scotland is that there are still divisions over the constitution, so one singular message blanketed across the whole country won't work. Although I do feel that is changing, far fewer people talked about the constitution on the doorstep this time round compared to 2015 where it was still the main issue. During my campaign we talked a lot about local issues and our manifesto, and we listened to voters' concerns. That seemed to work well and people appreciated the genuineness of it, as opposed to just banging out a line at them.
You've have been appointed PPS [Parliamentary Private Secretary] to Emily Thornberry! Can you tell us a little bit more about the role and what you hope to achieve?
Isn't Emily amazing?!
I love her with my life. I was stood near her at a campaign event recently and it took all my willpower not to tell her that.
Haha! She's great! So I think the role… although because of the time of year not a lot has happened so far… it's about making sure we know what the rest of the PLP are thinking on various questions and issues, if they need any clarification or information relating to foreign policy providing them with that. It's been really great getting to know the team. I just want to increase my knowledge and experience so that I can be a better MP and just really learn from Emily; there's just so much to learn there.
Has she given you any advice?
Yeah but mainly because Parliament is such a big place it's been practical so far, helping me get to places! I was asking her about whether I should share a flat when I'm in London or if i should live alone, were there any parts of London I should live in…
Did she suggest Islington South?
Haha no, I don't think she has made a bid for me to live in her patch – although I don't have a flat yet so there is still time!