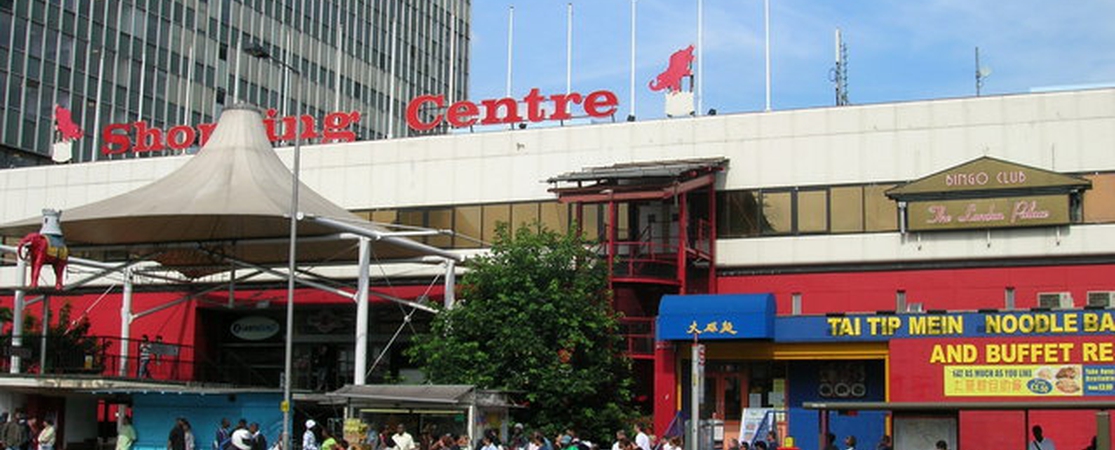 Capitalist Investment has failed the Elephant
by Jack Buck / December 18, 2018
{ Beyond Westminster }
---
The scheme planned for the Elephant and Castle provides yet another stark realisation of the housing crisis - and how we are still failing to resolve it in ways that meet the needs of existing communities

848 words / 4 min read
---
I stood to be a Labour candidate at this May's local elections for one main reason, to represent the working class and diverse community of Southwark that I'm proud to be a part of. My family history in Southwark goes back as far as 1879 when my great great great grandfather William Buck lived at 12 Park Street, just around the corner from Borough Market. He moved to Southwark in pursuit of work, and his son Jesse Buck was born at Park Street and spent much of his life in the area. There then follows close to a hundred years of family history where the Bucks called Southwark home. My great grandfather Frank Buck was even born just a few streets away from where I now live in Peckham.
But despite this, and like many of Southwark's residents, I didn't grow up here. Having been raised in Norfolk, I moved to London and to Southwark in pursuit of work and education. I was drawn to our borough by its vibrancy and culture, and I was convinced to put down roots here by its diverse and welcoming community. My family history and the history of our area is one of migration, one of people and communities meshing together.
Sadly, a vital part of that community is now at risk.
It is a little-known fact that Southwark is home to one of the largest South American communities anywhere in the world. Much like myself and thousands of other Southwark residents, the Latinx community were drawn here by the prospect of opportunity. The 'derided' Elephant and Castle shopping centre provided the affordable retail space necessary for this hard-working migrant community to put down roots and start businesses. On top of this, the already diasporic south London community was used to welcoming and integrating new peoples, having seen Commonwealth and Irish migrant communities settle side-by-side in the decades before. And together with the working-class Walworth community, they established a thriving and valuable cluster of Latinx culture and commerce at the Elephant. Not trendy, or in the glistening corporate image of Canary Wharf or the West End, but unique, organic and representative of a part of London which has always made its own way and had its own image.
So, it is with great sadness that last week our London Mayor Sadiq Khan approved private property developer DeLancey's plan to demolish and redevelop the Shopping Centre at the Elephant and Castle which the Latinx and working-class community call home.
The plan provides homes, although not enough at rents local people can afford. The plan provides retail space, although almost all of it at the expense of the trading community currently in place. The plan provides community infrastructure, such as a new London Underground station for the Northern line and new leisure and community facilities. But if new community infrastructure comes at the expense of the community already established, can we really say it is worth the cost?
The scheme planned for the Elephant and Castle provides yet another stark realisation of the housing crisis raging across our city - and how we are still failing to tackle it. As the property bubble has continued to spiral out of control, the social value of everything has become less important. And as the bubble grows, arguments for 'economic viability' mean communities can expect less and less of the development they need from the private capital we're told is necessary to make it happen. Yes, we need new homes and investment, but with the Elephant and other schemes it has become patently obvious that corporate investment cannot provide the kind of development that serves the actual interests of our community. Like any working class community, the people of Elephant and Castle have not been politically passive, there has been considerable organised resistance and grassroots pressure rooted in their everyday experience of the shopping centre. But external resistance to development is fighting a losing battle and ways must be found to take this struggle to the heart of our political culture.
Socialist state intervention in our housing economy is now urgent and essential if we are to cease the collective harm that is being done to our unique neighbourhoods, in the pursuit of corporate greed. We need stricter regulations and radical reforms as well as local, regional and national government that is committed to fighting developers for the right kind of investment, rather than competing to attract investment at the expense of the people the Labour Party is supposed to represent. In neo-liberal Tory Britain, the check and balance provided by Labour in office has never been more important, and to be blunt we must do better if we are to create a legacy we can be proud of.
If we look back to 1879, when William Buck moved to 12 Park Street, we can see a Southwark where a working-class person could move to and thrive, and have a family and a community they were a part of. Unless we change course now, will our descendents in 150 years time be able to say the same?