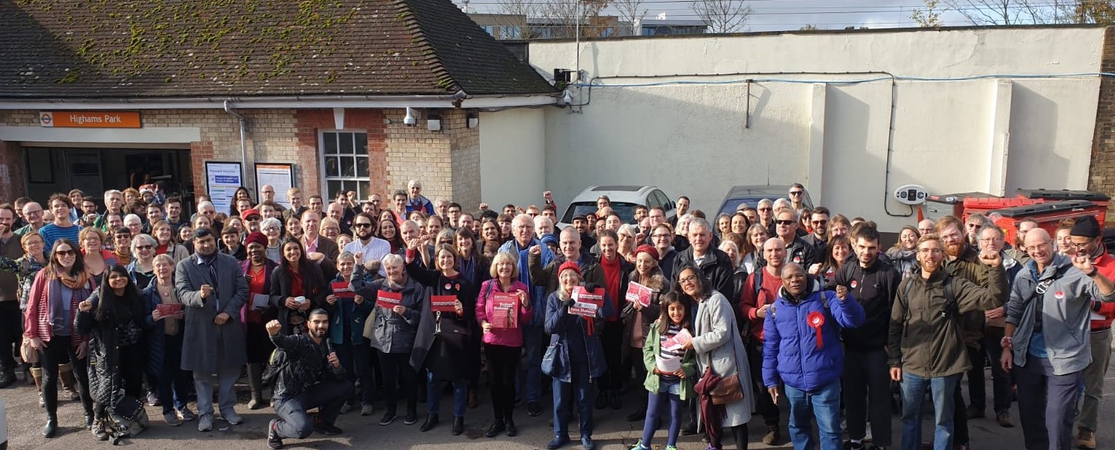 Activists' Inquiry - Beginnings
by The Editors / November 14, 2019
Following its launch in June 2017, New Socialist sought to gather together experiences from the election – from Chingford, Croydon and a host of other constituencies. Now, with another general election well underway, New Socialist is collecting stories from the campaign as it happens.
Doing this serves several purposes. Campaigning (not least the hallowed '#LabourDoorstep') can sometimes be frightening and exclusive, treated as a source of privileged knowledge for those who have earned it. Publishing our experiences – frustrations, triumphs, moments of joy or ridiculousness – will, it is hoped, help to demystify campaigning and render it more accessible if only in having been written about.
It's also clear that the Labour Party and Momentum – although this is by no means a problem limited to them – has done a poor job of recording its own history as it unfolds, with a lot of decisions taken in meetings without proper minutes or on WhatsApp groups which will likely be lost to time. This severs us from each other both temporally, as it's hard to learn lessons from past mistakes, and geographically – we are often in the dark about what's happening in other places. With the onset of the purdah, this problem is magnified – even more decisions taken informally, even more WhatsApp groups, even more opportunities for activists to meet and talk but less time to record those conversations.
Talking about the everydayness of general election is also important because understanding the inclusions and exclusions of campaigning, hearing the groans and squeaks of the Labour Party lurching into action, tells us something about the society in which that occurs. We are heading back towards being a party of half-a-million members, and hopefully more, and the structures and cultures which we find in committee rooms and in canvassing teams are revealing of the structures and cultures which confront us as socialists in the wider world. As advocates of prefigurative politics, we believe that transforming society means transformations in the ways in which we organise and relate to one another, as well as, within limits, transformations in ourselves.
Each week for the remainder of the election, New Socialist will invite contributions of no more than 200 words about an aspect of the campaign. These submissions will be collated and published, with a brief introduction. More themes and questions, it is hoped, will emerge from the process of inquiry. We are, of course, interested in how people organise within Momentum and the Labour Party – but we also want to facilitate a flow of experiences and knowledge with those outside both groups, and with those with relevant experiences outside the UK.
Submissions may be anonymous, but we would invite contributors to be as specific as they feel able: numbers, places, anecdotes and perhaps names. This is not, however, an alternative to engaging with problems identified directly, or an opportunity to pick quarrels. Contributors cannot be prevented from making multiple submissions, but each submission should stand on its own – they are reminded that this is not the place for abstract, theoretical polemics, but for sharing and concretising. Within those limits, it is hoped that submissions will be edited and moderated only lightly.
The first call is for submissions relating to the theme of beginnings. What have the first few weeks of the general election campaign looked like? Who was involved in decisions about campaigning in your constituency? Who was excluded? How were local campaigns launched? What types of campaigning have been offered? How has the early campaign been funded? What leaflets are being posted, and who designed them? Have many people been campaigning for the first time? What has that been like? How have new campaigners been welcomed? How have they been put off? Where did you find out about campaign sessions, and why did you choose to campaign where you did?
We would also invite contributors to submit photographs and illustrations from or about the first few weeks of the campaign and first experiences campaigning – alongside or in lieu of a written submission.
Please submit your responses here.