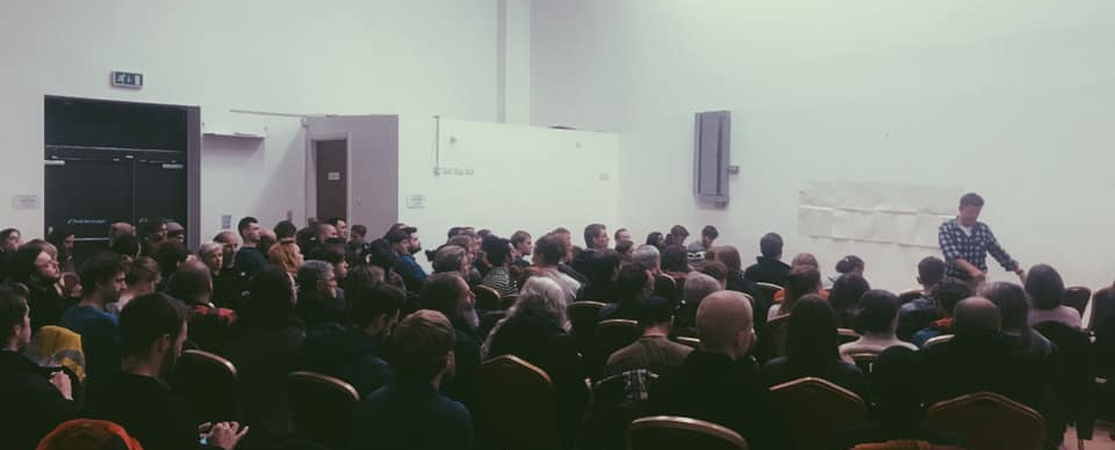 Activists' Inquiry - Beginnings and Campaigning with Kids
{ General Election 2019 | Activists' Inquiry }

The Editors / November 22, 2019
---
For our first set of contributions, we asked about the start to the election campaign. For the next week, we're looking for contributions on the theme of campaigning with kids. 877 words / 4 min read

A submission from the North West
---
New Socialist is inviting short contributions throughout the rest of the election campaign, gathering reflections on people's experiences as the general election unfolds. For our first set of contributions, we asked about beginnings: the start to the election campaign and people's first experiences with campaigning.
For the next week, we're looking for contributions on the theme campaigning with kids. We invite short (<200 word) submissions, as well as images, responding to questions including, but not limited to, the following: How have children been involved in the election campaign so far? What's it like to canvass or leaflet with children? Have there been any interesting moments with children 'on the doorstep'? What limitations have people with children experienced when trying to get involved with campaigning? How has parents' and children's involvement been facilitated? How have Labour's policies affecting parents and children been received by the people that you've spoken to?
The form for the next round of submissions can be completed here.
The responses from the first week's prompt are below:
Man, North West
Since the start of the election, there has been an incredible amount of activity taking place in the movement around Manchester Momentum. Comms channels have been established, mobilisation events have been organised, week night phonebanks set up, a campaigning schedule of "away days" to key marginals has been coordinated—some of these have pulled in hundreds. We have mobilised people to support campaigning days with free food, and have enlisted artists to create graphics for the campaign! Our ability to organise at this scale so quickly rests upon our year-round movement building work in—which has been built upon the idea of creating an outward-facing, visible and culturally relevant socialist movement in the city. Through cultural events, reading groups, football clubs, campaigns, and relationships built with social movements (e.g. housing), as well as sustained organising within the Party, we have developed a strong base of leaders who have organising experience and organic connections to many groups in the city. This base has taken to this general election, and is driving our work — at every point this is a collective effort.
Woman, South West
As a Jewish activist and member of the Labour Party, I am unequivocally campaigning for Labour and for a government headed by Jeremy Corbyn. It is disingenuous to deny there is an antisemitism issue in Britain, including on the left, but the right wing media's cynical manipulation of this has driven me to be more staunchly committed to Labour. Rosa Luxemburg said "Socialism or Barbarism" and I feel this election encompasses that more than most recent ones. I find the Liberal Democrats campaign especially insidious and Jo Swinson's abuse of the Woman Question infuriating. There is really no other choice but Labour to stand in the face of years of Tory austerity. As a feminist, socialist and anti-racist activist I feel urgently the need to support Labour online and on the ground. These are very dark times as every day we see another statistic of a homeless or unemployed person paying the price for this government's treatment. But humanity is stronger than hatred, as I discover while talking with fellow campaigners, and we should focus on making the possibility of socialism come to reality.
Man, Greater London
It was my first canvassing session, visiting Kensington on 10th November. We broke into groups and an organiser distributed Labour Party stickers and provided a lowdown on the local situation. I shadowed an experienced campaigner till I got a sense of how to introduce ourselves. We mainly visited tall terraced houses divided into flats, so we'd buzz the intercom and if we were lucky someone would come down to talk to us. The second constituent we spoke to was angry with everyone, broken promises, the infighting and reports of antisemitism in Labour, "that fucking buffoon" Boris Johnson, the xenophobia of Brexiteers. I've kept revisiting that conversation and regretting what seems like a missed opportunity – Labour offers solutions to a lot of what she was talking about, but I'm not sure we were persuasive enough. There were quite a few brief conversations with people who assured us they'd vote Labour and/or asked us for a poster to put in their window. My gripe: there were a lot of places with no-one in, and we had nowhere near enough flyers to leave behind. I wasn't put off at all – it was positive.
Woman, Greater London
I am a relatively new campaigner so went along to the launch on Saturday at Mathews Yard [in Croydon] where newcomers were given some training on canvassing, which was very helpful. Then we all went out canvassing in groups of six. We were in teams and able to knock in pairs with more experienced people if we needed to until we felt more comfortable. We were also given information to support us on the doorstep about what Sarah [Jones] has achieved in Croydon if we didn't know. Information about the campaign has been emailed to me with details about all the individual sessions at the various wards so you can RSVP. It is also on the Facebook page. I have found this very useful in determining which sessions I can and can't do. I have found it all very well-organised.