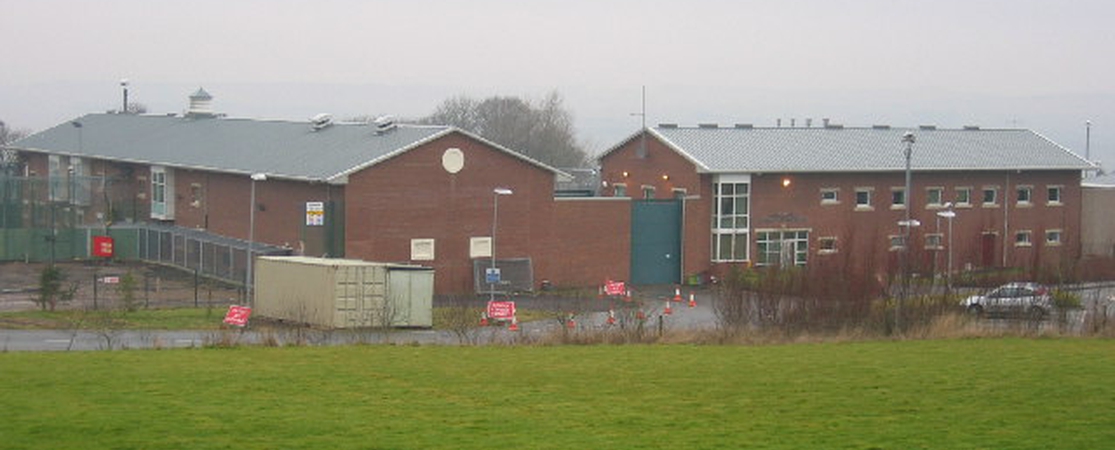 Abolish Prisons for Children and Young People
{ Beyond the Manifesto }

David Scott / April 16, 2019
---
Prison doesn't work for children and young people. It is a failed institution. What we have to do is the exact opposite: find ways that work and are successful in helping children to feel part of society.

2416 words / 10 min read



---
CONTENT NOTE.
Please be aware that this article contains descriptions of brutality and fatal violence towards children, references to child suicide, and accounts of child incarceration that may be distressing to some readers.
On the 19th April 2004 Gareth Myatt, a slightly built 15-year-old boy from Stoke died just three days into his prison sentence following restraint by prison guards at Rainsbrook Secure Training Centre in Northamptonshire. Gareth had become upset after staff had taken a piece of paper which had his only copy of his mothers' mobile telephone number. Gareth died of "positional asphyxia" after choking to death on his own vomit following the use of the then Home Office-approved 'seated double embrace restraint' by three members of Rainsbrook STC staff. To mark the 15th Anniversary of Gareth Myatt's death, children's rights campaigners have called for a 'week of action' starting with the release of short documentary made by The Open University entitled 'Why we should abolish prisons for children and young people' on Monday 15th April 2019.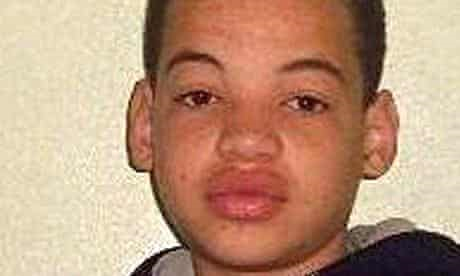 Gareth Myatt
As a society we incarcerate a large number of vulnerable people and one of these groups is children and young people. A child prisoner includes children who are held in Secure Children Homes; Secure Training Centres (such as Rainsbrook) and Young Offender Institutions. The later hold around 70% of all children in custody. In 2018 there were 861 children in prison in England and Wales. 43 children in prison at this time were aged 14 or younger. As well as experiencing brutal and dehumanising treatment within the prison system, sadly, there is also enormous evidence that the children and young people we imprison in England and Wales have experienced a large number of very difficult personal and emotional issues. Many children in prison have mental health problems; are substance users; have witnessed or experienced physical or sexual abuse; and / or have experienced institutional care from a very early age. Indeed, a great many children in prison have never known what it's like to feel part of a loving family or a valued member of the wider community. It should be recognised that one in three children in prison have mental health problems. Children in prison have often grown up in enormous poverty. Between one quarter and one half of children who are incarcerated come from families where the children are eligible for free school meals. Children in prison are also disproportionately from black and Asian minority ethnic (BAME) backgrounds. In 2018 46% of children in prison were from BAME backgrounds. This is a significant rise in BAME child prisoners from 2007 when it was 24%. We have a situation today where society is locking up a lot of children who are from disadvantaged backgrounds and have not done a lot wrong but who happen to be in the wrong place at the wrong time and have grown up in very difficult circumstances
The terrible tragedy of locking children up behind bars is that it is that the very children who have had the worst things happen to them often in life – the ones who have already had the bad start in life and faced many of the hardest difficulties that life can throw at them – are the very ones who become sucked up an into the criminal process. What is worse, is that the children and young people we send to prison are going to be really damaged by being placed into an institution which is characterised by harm and violence. In the broader scale of harm and of the violence that can happen in society, children are generally not the primary perpetrators for such acts, yet, as with the case of Gareth Myatt, they can be the victims of deadly violence.
The harshness and punitiveness underscoring the imprisonment of children and young people is revealed in its full horror when it comes to child life sentences. From 2006 – 2016, 197 life sentences were handed down to children in England and Wales. The average age of the child at the time of sentencing is 16 years, but life sentences have been handed down in this period to children as young as 13. Of the 28 countries in the European Union in 2018, life imprisonment for children has been abolished in 22. Quite frankly it is nothing short of ridiculous that in the rest of the EU there are no more than 5 children who are serving child life sentences (in fact there is only confirmation of 4 child life sentences in 2018, and all of these were in the Republic of Ireland) whereas in England and Wales you have hundreds of children serving life sentences.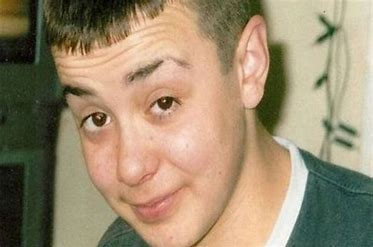 Jordan Cunliffe
There are many examples of how the use of life sentences are inappropriate for children. Jordan Cunliffe was a 15-year-old boy from the Warrington area who was sentenced to life in prison for murder under the controversial Joint Enterprise Laws (which basically are applied when someone who is considered to have foresight of a crime and does nothing to prevent its occurrence is considered co-responsible for the criminal act). At the time of the crime Jordan was blind and took no part in the violence. Jordan remains in state custody 11 years later. His mother, Janet Cunliffe, speaks about her son's experience in The Open University Film 'Why we should abolish prisons for children and young people'.
Children and young people are vulnerable and simply don't have the coping mechanism for life in prison because they just haven't got the life skills and experience that adults have. By the time people have become adults, they know that life has its ups and its downs but that isn't going to always be the same. The downs are going to be followed by some up a little bit later on but children haven't got that understanding. If children are experiencing a low, they are not necessarily going to know that things are going to get better. According to data from INQUEST, 80 people under 21 took their own lives in child prisons between 2007-2018 (with two deaths of young people awaiting classification) and in total 312 young people under the age of 21 died in penal custody between 1990-2018. So, there is the horrible situation of the hundreds of deaths in custody of young people, and the haunting reality that children and young people consistently have self-harmed and self-injured; or have turned to drugs, illicit substances and other illegal activities because they don't think they are ever going to have a normal life (whatever normal actually is for them). There is then something profoundly harmful about prisons. They generate harmful thoughts, words and actions. Prisons are places which generate a sense of hopelessness: children and young people can become convinced that there is no way out, that things are not going to change for the better, and this sense of hopelessness one of the biggest factors generating suicidal ideation for both young people and children.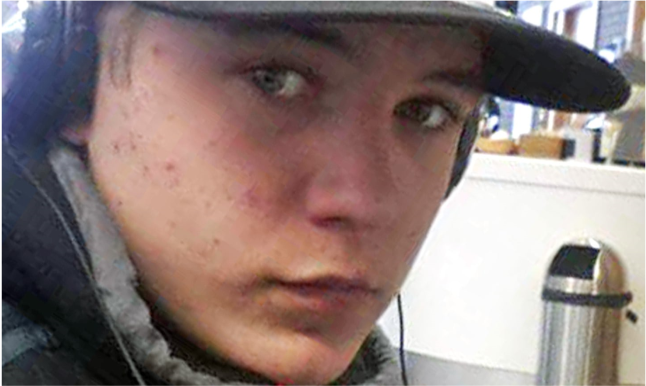 Osvaldas Pagirys
Sadly, there are a great number of terrible examples of self-inflicted deaths of children and young people in prisons in England and Wales. Osvaldas Pagirys was a Lithuanian teenager who took his own life in the segregation unit of Wandsworth prison on 4th November 2016. According to The Guardian it took prison officers 37 minutes to respond to his cell bell, by which time he was dead. He had been arrested for stealing sweets. Osvaldas found it difficult to speak English and talk with other prisoners or prison officers and, disturbingly, his mental health assessments had been undertaken without an interpreter. Before he took his own life, he had been found in his cell with a noose around his neck on five previous occasions.
When looking for how to move forward amidst all of this tragedy it is clear that from a moral point of view that as a society, we need to start to make steps towards ending imprisonment for children and young people. We can begin by abolishing certain laws around criminalisation of substance uses and relatively minor property offences. We can also recognise the profound inhumanity of child life sentences and start to question the extraordinarily large number of child life sentences in England and Wales. There are two dominant narratives around youth justice: welfare and punishment. When a child makes a mistake as a society we can focus on the welfare and needs of the child or we can argue for their punishment. Which of the two models a society adopts I think comes down to how that society thinks about children and how much it places emphasis on the principles of kindness, compassion, care, love and understanding. A good and decent society is surely one that can recognise that children may have done wrong, but they are still human beings and deserve a chance.
There needs to be a concerted challenge to the idea that children and young people should be 'seen but not heard'. Further, a myth has now long been touted that children and young people represent a threat to adults, rather than those who are actually most likely to be victims of adults. We forget that when we construct the child as the 'suitable enemy' they are in reality very weak. Yet too often children and young people who break the law are presented as if they are a danger and as if they are strong. Whilst it may well be true that a number of children or young people together will make a lot of noise, they may hang around in groups in spaces that might appear intimidating to some, and they may be not necessarily the most polite bunch – but this idea that they are a danger to adults at such a young age is just a form of blaming the vulnerable and negating our responsibilities to the next generation.
There are a great many alternatives to imprisoning and punishing children. The welfare approach to children and young people who have done wrong highlights the importance of trying to build up children's aspirations and confidence and helping children to become the best person they possibly can be. There are also important considerations about child development which prisons can substantially damage or even lead to regression in terms of well-being if a child is institutionalised at an early age. It is crucial that the children feel loved and that they feel that their needs are being met and they feel that they can also not only be loved but also love in return, they can give something back in return. This means investing in and supporting children not punishing them. For example, if a child is hyperactive, it means giving them outdoor activities to do so they can use up their excess energy. If it's about somebody who needs support because they have got dyslexia, or dyspraxia, it means meeting that need in an appropriate education setting. By contrast, prisons are all about depriving need and all about taking things away. This doesn't make people better or more likely to fulfil their potential and live fulfilling lives. What we need to do is start giving rather than taking things away from those who already have so little. It is surely incumbent on society to find out what the talents of children who do wrong are; find out what they can give to society; find out what they can do that they enjoy and can be a benefit to all. It seems counter-intuitive to just write off people in their teenage years or suggest that we can improve their behavior by hurting them.
Prison doesn't work for children and young people. It is a failed institution. What we have to do is the exact opposite: find ways that work and are successful in helping children to feel part of society and contribute towards its good. We have to try and recognize the needs of children and rather than presenting children and young people with new obstacles by imprisoning them, we have to try and remove obstacles in their lives. It should be recognized that even if there are some children who, at some point, for their own good, or for the good of others, may have to have some kind of state intervention there should be basic standards of how that child should be treated. The child first approach has to be central to any intervention – this is where the child is treated with dignity, support, love and care. Importantly this involves having basic standards of care for all children that are the same, and not just children who have done wrong / been convicted by the criminal law. When thinking about how we deal with children and young people the focus should always be on meeting standards for any child who needs to be dealt with by a state institution.
Now, of course when people start looking at these issues around the age of criminal responsibility, the contradictions in the law become obvious. Children as young 10 are held criminally responsible and children as young as 13 have been handed down life sentences. At the same time, children are not allowed to have consenting sex; they are not allowed to buy alcohol; they are not even allowed to buy a pet when they are 10. So, the law recognizes that in most circumstances children are actually not the most responsible of individuals – that they are still developing, they are still learning, and they make mistakes. This understanding is encoded in various different laws in England and Wales yet not in those around criminal responsiblity. Ideally, the age for criminal responsibility should be 18. But we may have to work up to that – we can start to go up to 14, then 16 – then you are taking some people out of the equation.
I would like to conclude by making the following three immediate recommendations:
Abolish life imprisonment for children and look to house children who do serious wrongs in places of genuine care and safety.
Raise the minimum age of criminal responsibility immediately to 14 so that we match most other European Union Countries and call for an independent review to explore the possibility of raising this to 16 as soon as possible.
Recognise that the pains of imprisonment are potentially deadly for children and young people, and therefore we need to think again about what we mean by child prison as a 'last resort'.