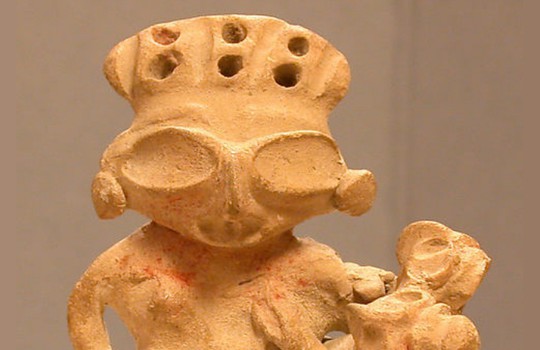 The Politics of Contemporary Motherhood: Call for Contributions
Mums4Corbyn will be launching on 23 September at The World Transformed and, working together with this project, New Socialist are publishing a series on 'The Politics of Contemporary Motherhood.'
Our series will draw on a wide and diverse range of experiences in order to grasp the unique position of mothers and motherhood in contemporary capitalist society, and aims to help suggest strategies and sites for intervention. What is it like to be a mother today and how can women organise to improve our situations?
We invite submissions in both short-form and long-form, including, but not limited to, the topics below. Submissions can be anything about women's experience as mothers to more theoretical treatments of motherhood. They can also be published anonymously. We will pay writers for each article we publish.
Radical Organising
As mothers, we are contributing to society and the economy, but we often do not have the support that we need, whether this is through inadequate housing, childcare, maternity, health, social or education services, or lack of financial support for the work that we are doing.
How do mothers experience the state and its agents, including healthcare professionals, social workers, housing officers and teachers, and how can women organise in their communities to transform and democratise these relations to be responsive to mothers' needs?
How do we increase the collective and communal relations between mothers to preserve and socialise forms of support, wisdom and good sense and how can women can use this as a ground for conscious theoretical understanding of their situation and transformative action?
Work
Despite the benefit employers receive from our being mothers, with much of women's work involving care and affective labour, (not to mention raising the next generation of workers), the capitalist splitting off of the domestic sphere means work does not, conversely, take into account of our role as mothers. 'Flexible working' is flexible for the employer, not us and the needs of our children, and work, as a version of what we usually do for 'free', is low paid, making it impossible to reproduce ourselves and our families.
How are the demands to do paid employment and unpaid care managed?
How can mothers organise at work?
* How can mothers doing paid work organise with non-paid working mothers?
Raising Children
Our work of raising children is often done in conditions of isolation, without pay and with its value hidden. This individualisation naturalises motherhood and mystifies women's experiences as a result. There is also a contradiction between the family as a site of privatised struggle and socialisation into capitalist society as well as a potential site of support, care and love, prefiguring social relations beyond capitalism.
How do women raise children under capitalism?
How do relations in the family change after having children?
How do mothers experience male domination and how does male disciplining function in households with lesbian mothers and single mothers?
How can women socialise care work, both within the family and in their communities, and demand the social services needed from the state?
* How can mothers organise to demand adequate recognition and renumeration for their work? Should this be higher benefits, Unconditional Basic Income (for Carers), Wages For/Against Housework?
Radical Childcare Solutions
Childcare outside the home in the UK is the most expensive of the OECD countries and increasingly deregulated by the government and run by private companies. The government's 'free entitlement' is often not available in practice- sometimes not available at times we want or conditional on paying for extra hours.
How can mothers organise to take control of childcare outside the home, making it fit around their work and lives?
How can mothers organise with childcare workers to improve their conditions and the quality of provision against their private bosses?
Please email your pitches, suggestions and ideas to [email protected] Please also get in touch if you want to discuss an idea or need further guidance.
---
author